A Nigerian man identified as Baba Lawal has taken to social media to flaunt his three wives and 19 children.
Baba Lawal, who lectures at the Umar Bn Khattab College of Education Kaduna, shared photos of himself, his wife and 19 children in matching outfits on the occasion of the Eid-El-Kabir celebration.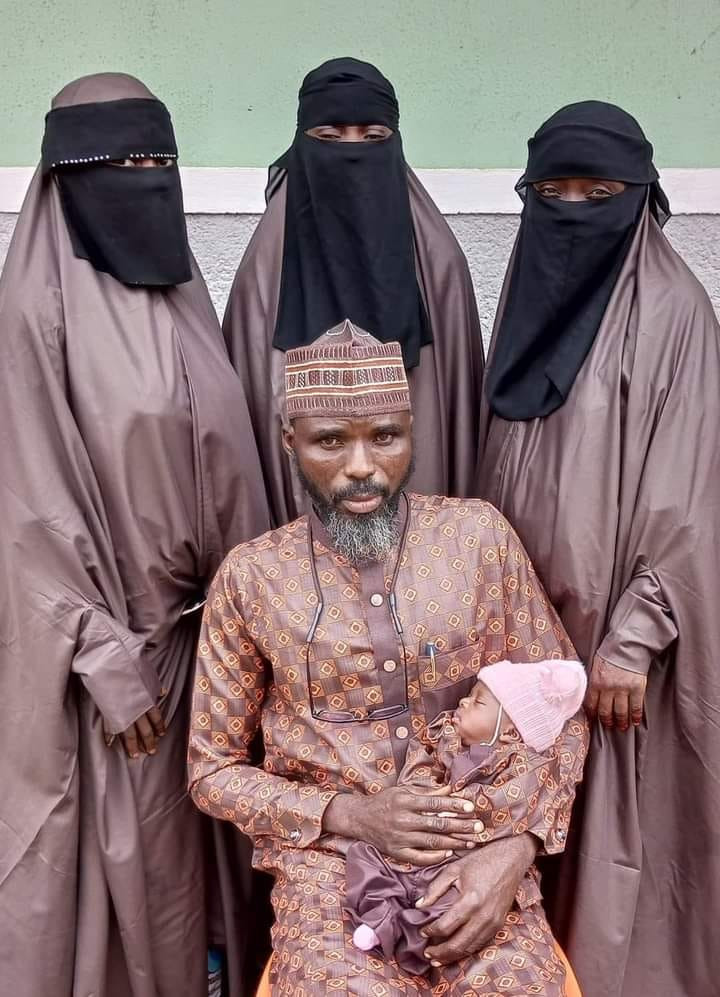 His Facebook bio also revealed that he's a secretary at the Kaduna State Hisbah.
"Alhamdulillah, Eid Mubarak! Taqqabbalallahu minnah wa minkum. may Allah accept our Ibadah and forgive our shortcomings. Barakallahu fikum jamian." He captioned the post.
See more photos below,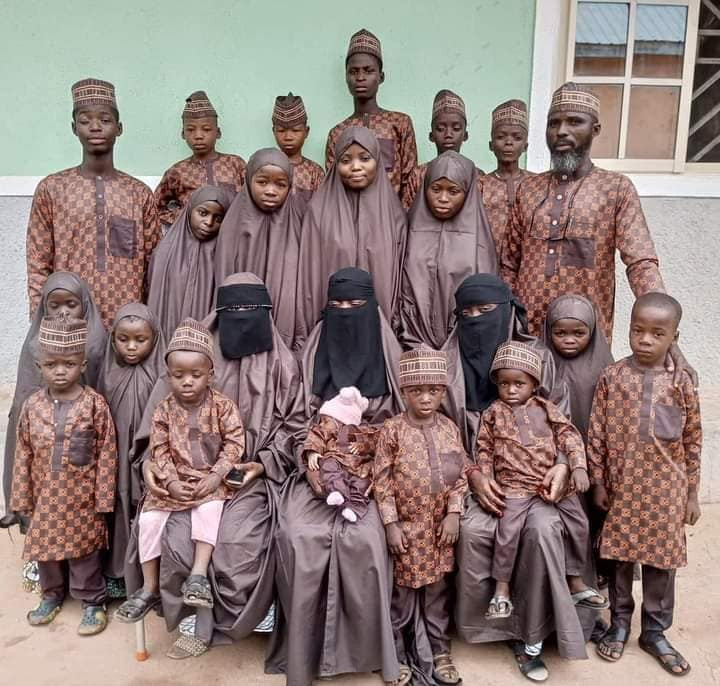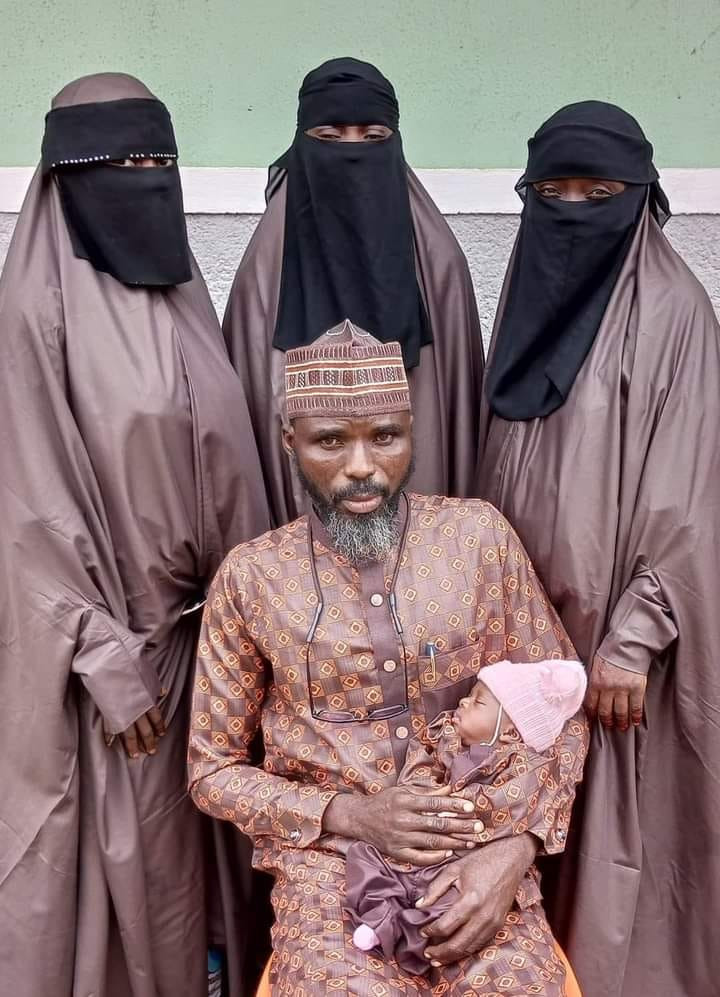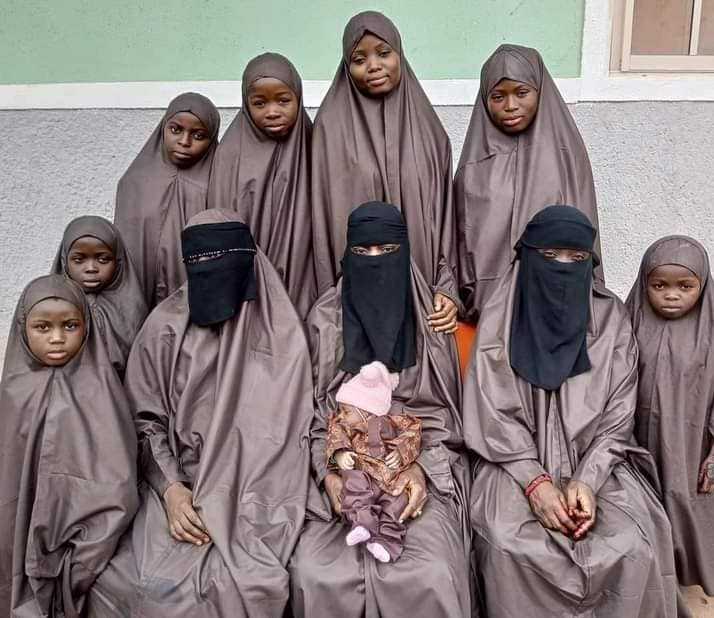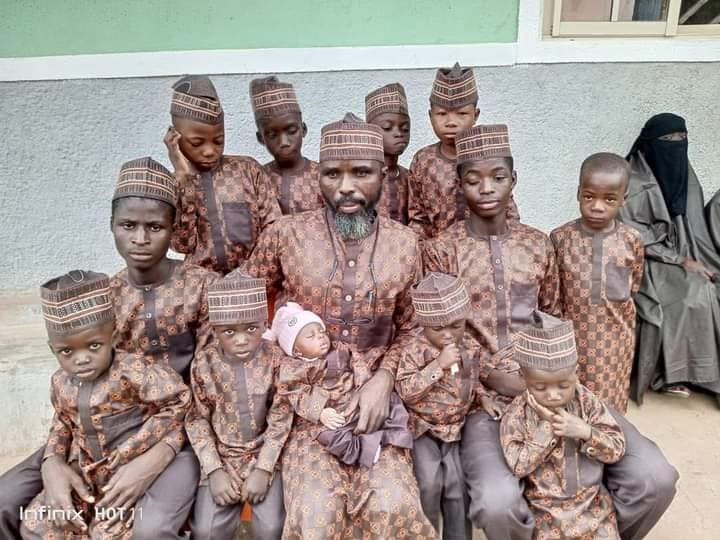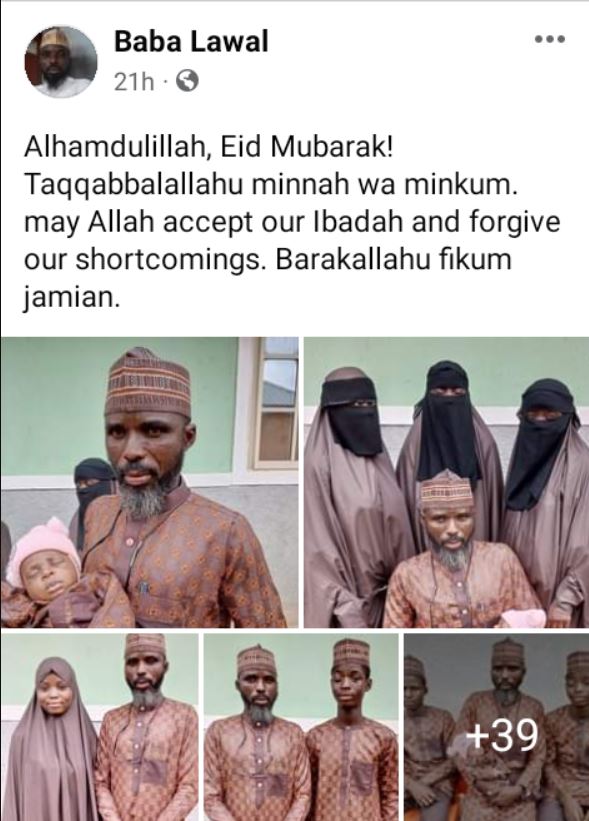 In related news, a lawmaker representing Doguwa/Tudun Wada federal constituency of Kano state in the House of Representatives, Alhassan Ado Daguwa has revealed that he has 27 children and still counting.
Daguwa who disclosed this while being sworn in at the house plenary session also showed off his 4 wives he came to the chamber with.
Daguwa said;
"Mr. Speaker, I would like to let you know that with me today here, are my four respected wives. Mr Speaker, these four wives you have seen have produced 27 kids for me, and I am still counting. I am still counting."
Commenting on the disclosure, the House of Representatives Speaker Femi Gbajabiamila jokingly said "the more, the merrier".
Gbajabiamila said;
"I must bring to the knowledge of this house a little anecdote, what you told me, sometime ago. You told me, don't beg me, you told me it was getting late around 7 o'clock, and there were many children playing in front of your house in Kano.

"You got worried and you went out, you told the children, "common, what are you still doing outside by this time of the day. You people should go to your homes.

"And one of them said to you, "haba, baba, this is my house." So he was one of those 27 children. But I guess, the more, the merrier. You get my point; continue."