A die-hard fan of popular singer, Wizkid, has got social media users buzzing after he made a shocking revelation on Twitter.

The Twitter user @YungDera revealed that he dedicated his new born son to the Grammy award-winning singer, Ayodeji Balogun aka Wizkid. The young man also shared photos of his baby placed before a portrait of the Nigerian singer.
He tweeted, "I dedicated him to @wizkid when he was born".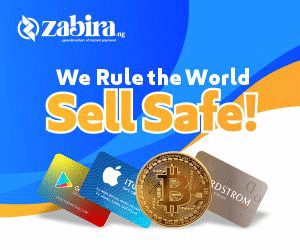 Speaking on why he dedicated his son to the Nigerian music art, the man said he wants his child to be like Wizkid in terms of music and how far he has gone in his music career.
See his tweet below,
I dedicated him to @wizkidayo when he was born♥️ pic.twitter.com/eqK5gXmoMP

— YungDera (@yung_dera) April 12, 2021
In a follow-up tweet, the man reacted to the backlash he got because of his action. He also noted that the first photos were taken after his son was born and went ahead to share a recent photo of his healthy son.
See the post below,
Please! you-all saying shit about my son n wah i posted. That was when he was born,I dedicated him to @wizkidayo Musically and also to be an fc forever. now he's grown and doing very well.He loves @wizkidayo so very much. so please say what you only know.🙏🏼🦅 pic.twitter.com/H8iRxLqpz9

— YungDera (@yung_dera) April 12, 2021
The post has stirred mixed reactions on social media. See some comments below,
Presh wrote, "What happened to God??? Did wizkid give you the child?? Lmao y'all be easy on this app before it gets outta hand…. Imagine dedicating your child to Wizkid before God, wow, just wow."
Demola wrote, "Lil Nigga be praying like… Our Wizkid, who made in Lagos, Starboy be thy name, thy sweet one come, mighty wine be done on earth as it is in heaven, give us this day our daily blessed & Forgive our No stress-passes as we forgive those who think they will swallow our album…"
Jose wrote, "Imagine this kid praying to God in few years time and God says Do I look like Wizkid?"