A Nigerian man was given a big surprise by his wife after their landlord came to their house to collect the rent.
According to the man identified as Goodluck, his landlord came to their house angrily to collect his rent which expired a month ago as he (the landlord) shouted to the hearing of his neighbors thereby humiliating him in the process.
His lovely wife who felt embarrassed decided to cover her husband's shame and save his face by coming to his aid when he needed it most.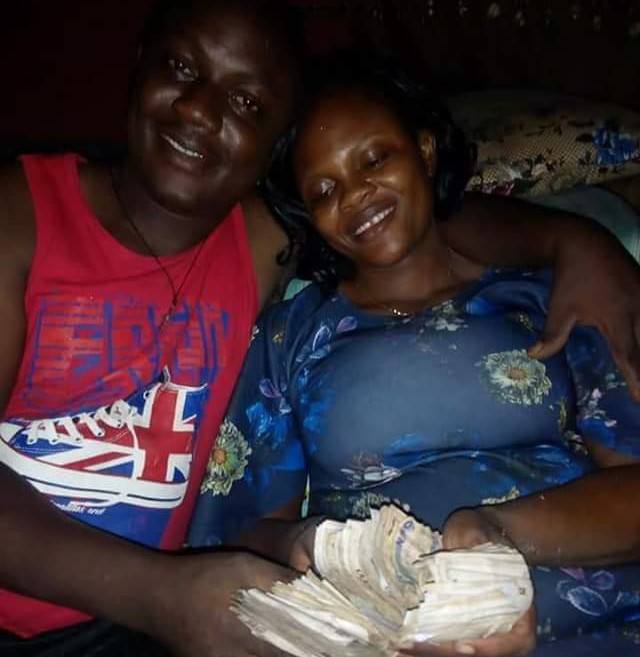 She gave him the sum of N147, 400 which she had been saving in a box – to pay the house rent.
The excited man took to Facebook to share the good news as he advised men to try and marry a good wife.
"My wife surprised me today. My landlord came to my flat today and embarrassed me by shouting to the hearing of the whole neighbours that my rent expired last month and he needed repayment as for me hush my pocket is not telling me good story.
But surprisingly I mean to my greatest surprise my sweet wife felt humiliated and dragged me inside her room and brought something out which she asked me to break Open I obeyed and used a hammer to brake it open my people do you know what I saw it was money and I counted it diligently to be #147,400. 00.
men I know fit shout I called the landlord immediately to send me his account no and tomorrow asap on my way to the bank. Advice please marry a good wife like mine you be happy always and please if you see my angel thank her for me she saved my face…"