Activist, Emeka Ugwuonye shared the photo of the domestic violence victim after some people disagreed with him for getting a man who brutally beat up his wife locked up in a police cell.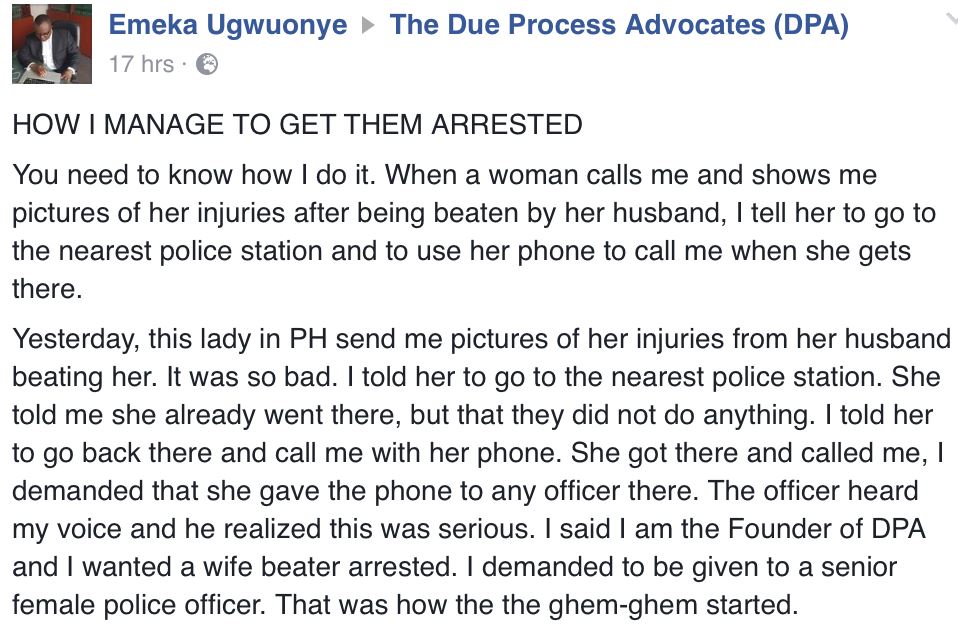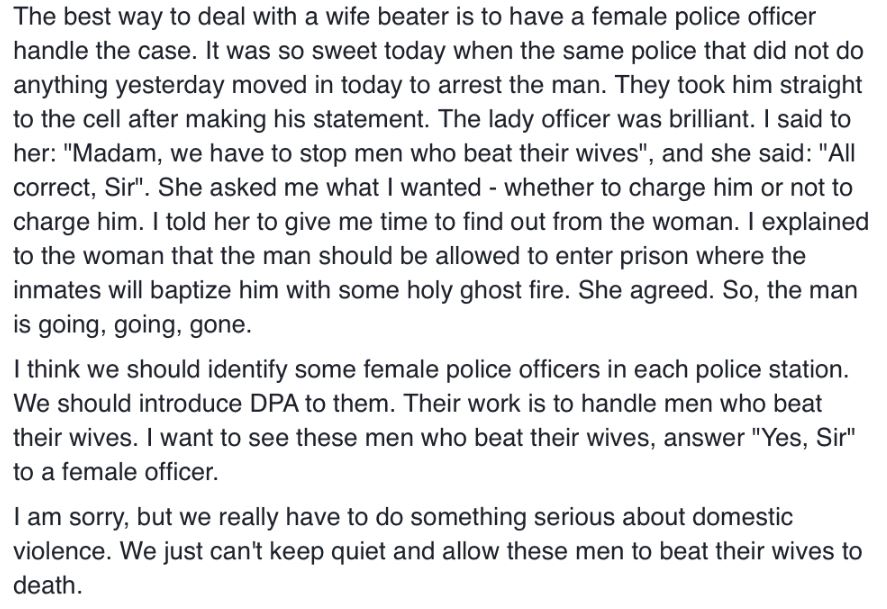 He had narrated how he had the violator arrested by a female police officer in Port Harcourt, his action caused some people to react, questioning him why he had to take such measures, saying it won't solve the problem.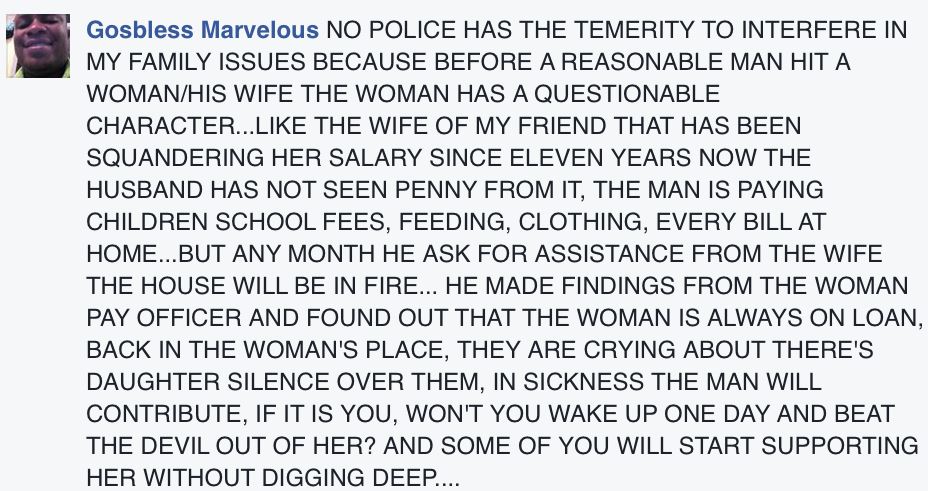 In his defense, Emeka then shared the photo of the brutally beaten lady and asked what they would do if the lady in question were to be their sister or relative.
See below: