A Nigerian lady who is a digital media practitioner and is frustrated with the stereotype that Nigerian women can't pay bills, took to her Twitter account recently to share an experience of hers.
The lady with the handle, @Aqualady6666 on the social networking app, recounted how she gave her ex-boyfriend money despite travelling interstate just to see him.
In her tweet, she affirms that most women pay their bills and that of their partners' but they don't brag about it. She decried the consistent stereotype that's always been attributed to Nigerian women .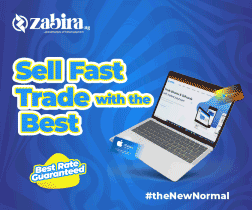 In her words,
"I remember travelling from Lagos to Anambra to visit my then Boyfriend now (Ex),bought provisions for him on my way to his place and also paid N18k for my tfare to and fro with my money!
*** was too good too I had to give him Extra N45k so he could invest in his business lool.

I just laugh whenever I see " Nigerian girls can't pay their bills" bs."

Most of us actually pay for our bills and that if our partners but we won't brag about it. Y'all always looking for any little opportunity to slander Nigerian babes lool it's okay sha

Y'all saying I'm bragging about this now? Smh… So I should keep mute while twiter Ng drag the whole women claiming we can't even foot our bills?

Well this happened since 2019 and I've done alot more.
Qoute me anywhere : A woman that loves you would always spend on you!