Over 500 Nigerian youths staged a protest in Abuja against the lifestyle of cross-dresser, Idris Okunneye, popularly known as Bobrisky.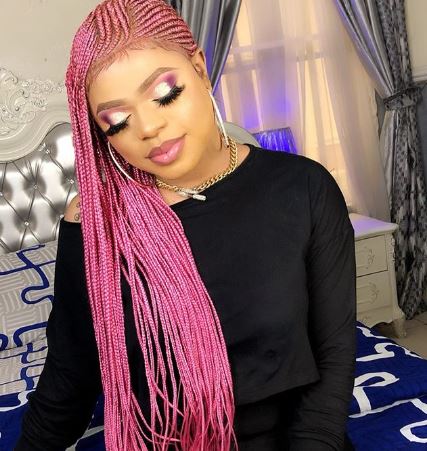 The protesters who are under the umbrellaof National Youths Council of Nigeria, stated that they are in support of the stance taking against him by the National Centre for Arts and Culture , National Council of Women Society , Christian Association of Nigeria and other organizations.
The youths proceeded with placards to the National Assembly , Force Headquarters and stopped at NCAC.
The activities of Bobrisky were described as ungodly by the Vice President of NYCN (North Central Zone ), Mukhtar Jebba.
Mukhtar said , "Consequently , the NYCN today , September 18 2019 declares Bobrisky as persona non grata , as he is a man (not a woman ) . For national interest, we call on the ever – conscious, ever- ready , combatant Nigerian youths and comrades of like minds to, without fear or favour , kick out Bobrisky and his likes wherever they come across them. Nigeria is not a place for LGBT and we shall fight this to the end . "
See video below ;