Novak Djokovic defeated Juan Martin del Potro in straight sets to win the US Open men's singles final on Monday. He stormed past his rival 6-3, 7-6 (4), 6-3 to win his third U.S. Open title and 14th major overall.
In a match which was played under testing conditions, it was the Serbian who emerged on top after a contest which lasted more than three hours.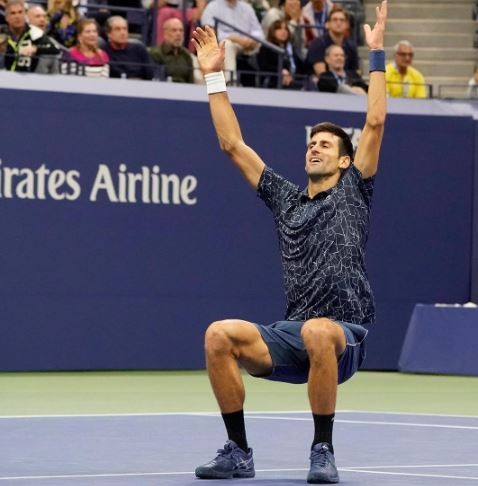 Reflecting on his hard-fought victory, Djokovic, while speaking at the post-match presentation said,
"To the support of loved ones. My kids, my wife, my team of people through the difficult times. With my injuries, I felt what Del Potro went through during his difficult times. I tried to take the best out of myself in those moments and thrive of my loved ones to get back into this position".

"I was hoping Sampras would be here tonight but he's not so I love you and he is my idol. I just want to congratulate Juan Martin with his injuries and coming back and I know he will be here again with the champion's trophy," an elated Djokovic added.