A nursing mother who allegedly beats up her stepdaughter, leaving her with welts on her head and all over her body was arrested in Enugu State.
A Twitter user took to their space on the platform to share a video of the injured little girl. According to the user, beating is a normal occurrence and when the child's father tries to complain, the woman beats her husband too.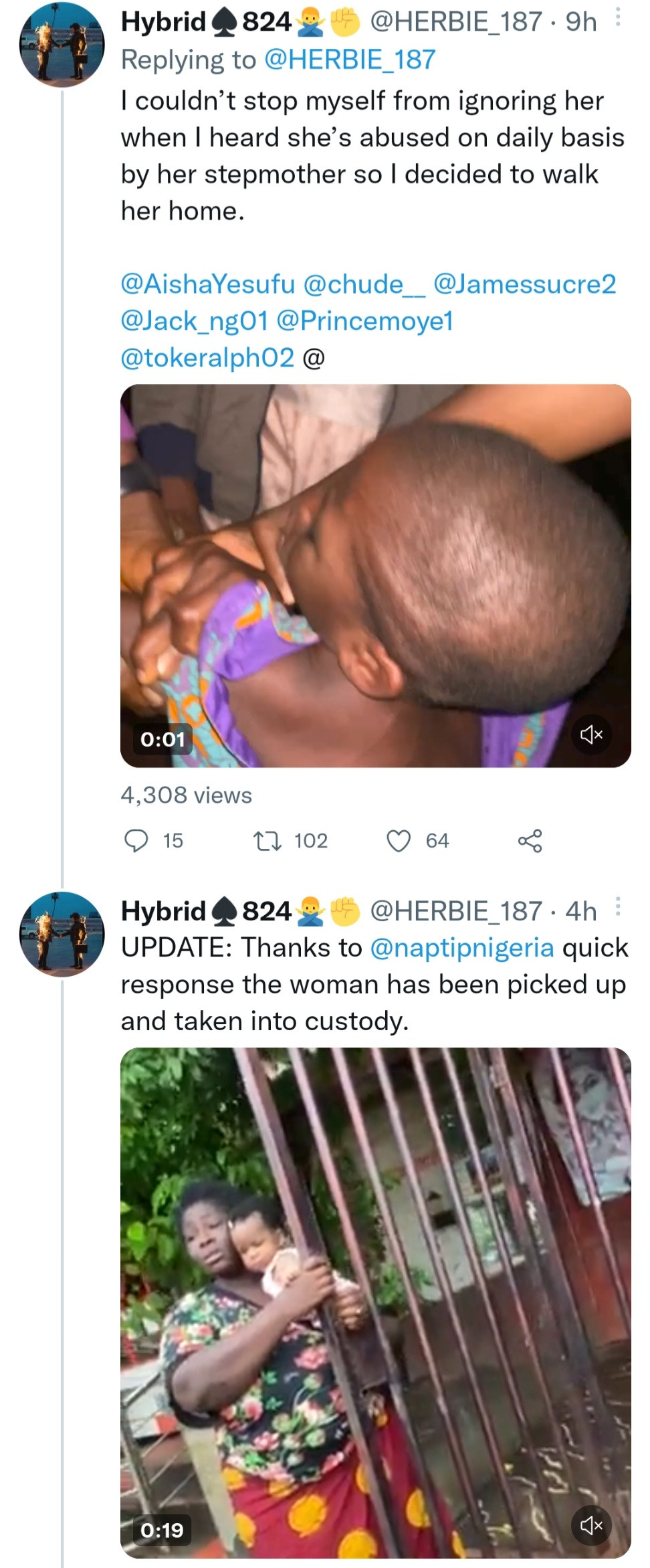 A video of the husband with marks of injuries on his body was also shared online.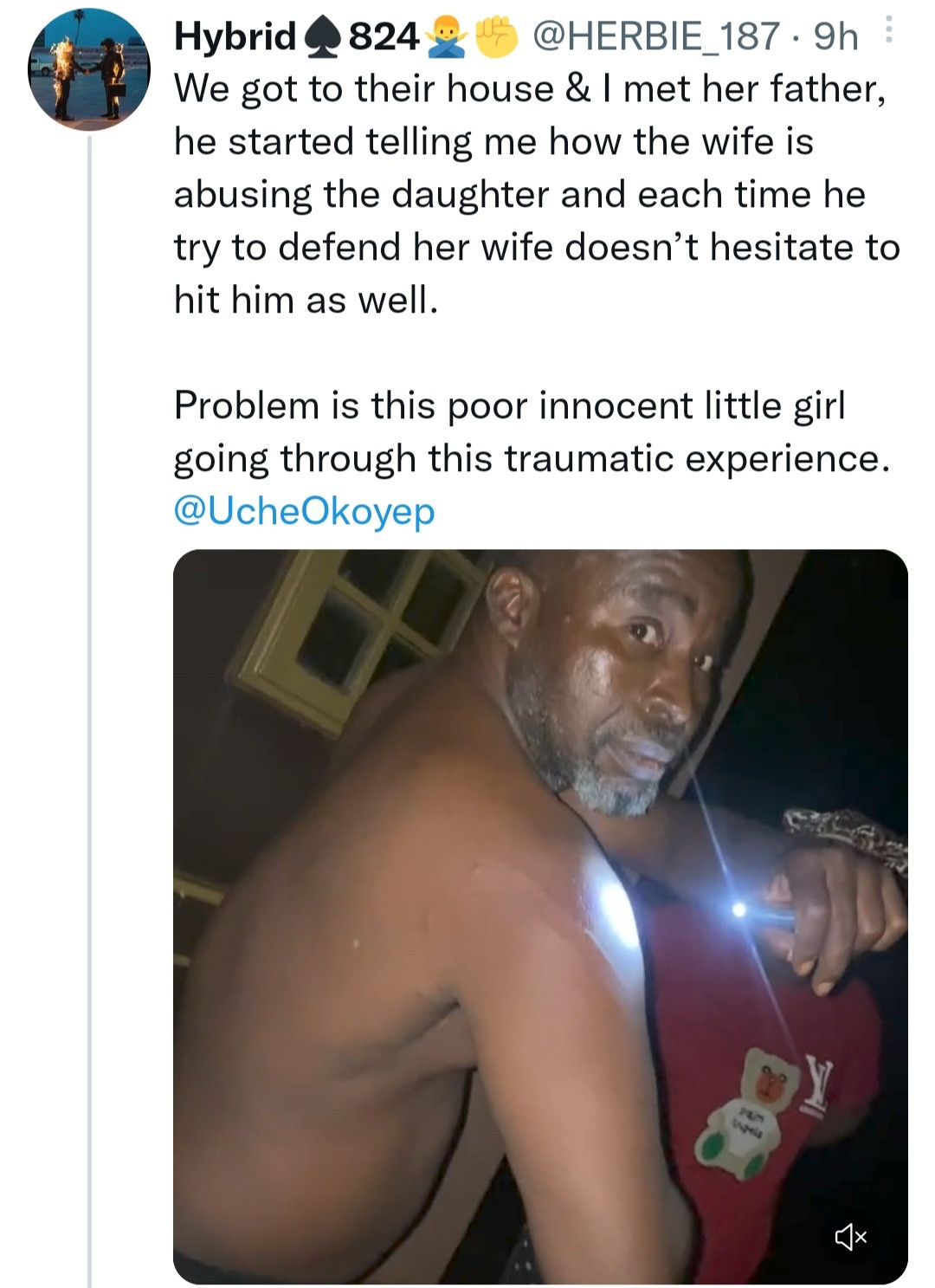 After the videos were shared online, the National Agency for the Prohibition of Trafficking in Persons (NAPTIP) swung into action and effected the arrest of the nursing mother.
NAPTIP also took the abused stepdaughter into a shelter for the time being.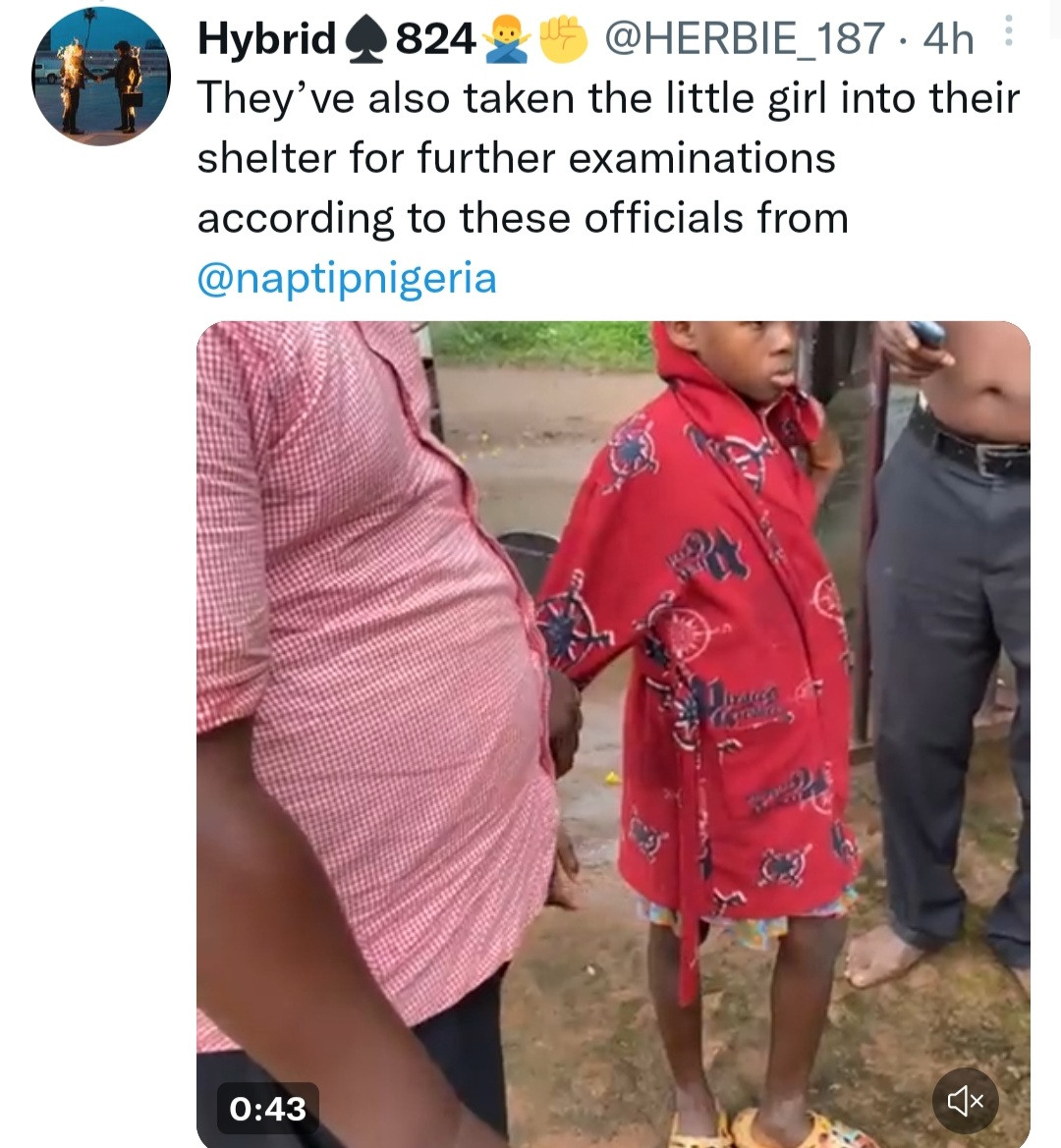 Watch the videos as they were shared,
I couldn't stop myself from ignoring her when I heard she's abused on daily basis by her stepmother so I decided to walk her home.@AishaYesufu @chude__ @Jamessucre2 @Jack_ng01 @Princemoye1 @tokeralph02 @ pic.twitter.com/7HN8An3yum

— Hybrid♠️824🙅‍♂️✊ (@HERBIE_187) October 8, 2022
UPDATE: Thanks to @naptipnigeria quick response the woman has been picked up and taken into custody. pic.twitter.com/GnFrnib5Vf

— Hybrid♠️824🙅‍♂️✊ (@HERBIE_187) October 8, 2022
We got to their house & I met her father, he started telling me how the wife is abusing the daughter and each time he try to defend her wife doesn't hesitate to hit him as well.

Problem is this poor innocent little girl going through this traumatic experience. @UcheOkoyep pic.twitter.com/uh6ua18tU5

— Hybrid♠️824🙅‍♂️✊ (@HERBIE_187) October 8, 2022