The 24-year-old lady, Olanipekun Ifeoluwa Oladayo, who was reportedly arrested by police officers in Ogun state for buying contraceptive has broken her silence.

Oladayo's sister had taken to Twitter to raise alarm after she was allegedly arrested and detained by some police officers in Abeokuta, the Ogun state capital for being in possession of contraceptive.
Narrating the event that led to her arrest, the 24-year-old noted that police officers who arrested her accosted her and when they found the drugs with her asked "why she was having sex".
She further revealed that she was locked up until her friends who came to check up on her at the police station paid N2000 for her release.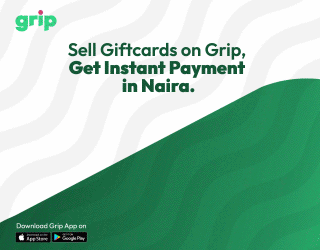 In her word,
"Earlier today I went to get contraceptive and pregnancy test, on my way back a police man asked me to come, asked for my profession and I said I'm a student, he then asked me what was in d polythene bag with me, I told him drug, he collected it from me, checked it and saw d above mentioned drugs.

"He asked why I was in possession of the drugs I tried explaining to him what they were meant for, he then said and I quote "why are you having sex" told me to go to the back of the counter, few minutes later he said I shld call my boyfriend, I did not answer him then he locked me up. I called my sister who then tweeted it, I was in there till they collected #2000 from my friends who came to check up on me".