An overly excited lady heaped curses on her ex-lovers after her current boyfriend showed her a new level of love and care.
The young lady, who appeared to have had bad experiences with love in the past, was treated to a special treat by her new boyfriend on her birthday.
In the viral video, the woman was escorted into a room that was stocked with gifts. The room was filled with gifts from her lover, including a sizable money cake, clothing, and balloons, to name a few.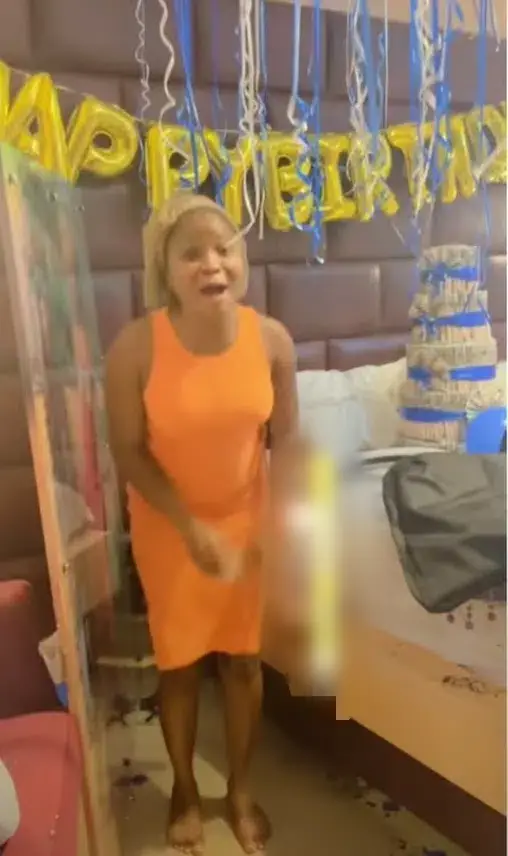 Filled with joy and excitement, she leapt around gleefully, cursing all her ex-boyfriends who never treated her to such surprises.
"Ogun kee all my ex-boyfriends". she declared.
Watch video below,
In other news, a Nigerian lady has taken to social media to recount how she missed out on her own traditional wedding ceremony because she went into labour.
In the video she posted online, the lady who was heavily pregnant, could be seen wincing due to the contraction pains while her friends comforted her.
She also disclosed that the traditional wedding went on without her and shared a video clip of her groom dancing with his friends.
She however stated that he returned to the hospital in time to be there for her when she delivered their baby.