Nigerian food content creator and Youtuber, Winnifred Emmanuel has revealed why she left a high-paying job in an oil company to follow her passion for cooking.

The CEO of Zeelicious Foods, who is a graduate of Economics from the University of Lagos, started her food and recipe blog in 2017 after working for two years at an oil and gas company in Victoria Island, Lagos.
Speaking in a recent interview with Ifeaoma Ononye, Winnifred revealed how she started creating food content on YouTube.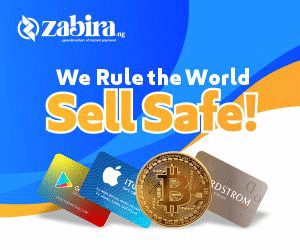 Read excerpts from the interview below;
"I have a strong passion for cooking, I love to cook so much. I wasn't really excited working in an oil company. The passion I had for cooking was screaming louder than the oil company job" she told the host.
"So at some point, I had to choose between my satisfaction and fulfillment, happiness and the money that I was being paid at the 9 to 5 job. After thinking about it, I had to choose what made me happy, even though I didn't know where it was going to lead me or how far it was going to take me. I didn't know what I was doing at the beginning. I just jumped on it and that is how I started my culinary career", she added.