Hahaha, This Just Happened Guys. This is so Fucking Fun!
During The Headies Award Show, Where Adekunle Gold and The YBNL Crew came out to receive Gold's Award for The Best Alternative Song – Sade…..Olamide Pulled a "Kanye". He ranted on How Lil kesh was cheated on again, and it's all evident He should have won.
The Next Rated Award comes with a lot of recognition (and the bonus of a brand Hyundai Car).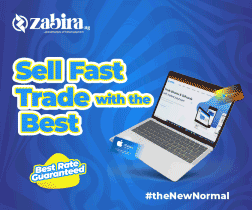 While a lot of people expected Lil Kesh to win, the award went to Mavin artist Reekado Banks.
How it started:
After Adekunle Gold's Speech, Olamide collected the Mic and said Adekunle Gold's award belongs to Lil Kesh because He's The Next Rated Artiste and Everyone knows this.
Olamide Further said on stage that "Lil Kesh Has released Hit Tracks Back To Back, From Shoki to Efejoku among others" and he wonders why the "Next Rated" Award would go to someone else.
It was unclear if Olamide was shading the Mavin Crew, But it was evident that he was talking to the Headies Organizers.
A very pissed off Olamide after his whole speech threw the cup he was holding and slammed the mic and walked off stage.
Few Minutes Later, an award for the Special Recognition was awarded to Don Jazzy, and the Mavin Boss came out to receive the award and gave a short speech.
Don Jazzy who is known for not coming on stage to receive awards noted that he came down to the Headies to Support his Children (Dija, Korede Bello and Reekado Banks).
Apparently, after giving about 3 points, the Mavin Boss replied Olamide's previous rant on stage. He said and I quote:
""Egbon Olamide, if you want the car, come and collect it"
To Add Salt to the Whole Injury, Don Jazzy said he could afford to buy cars for his "Kids"
After This Epic reply from Don Jazzy, He Walked off stage and Di'ja could be seen laughing really hard and dancing.
This all happened on Live TV!!
You can Check Out The FULL List of Winners At The Headies Awards Here
We Have The Video, WATCH BELOW: