Between openly gay son of ex-presidential aide, Bolu, and a hell preacher.
Posted by Opeyemi Soyoye on May 10, 2021
Bolu Okupe, the son of former presidential aide, Doyin Okupe, has replied an Instagram preacher who reminded him about hell.

It all started after Bolu shared a photo which showed him and his lover, Mfaomé, kissing on his verified Instagram page.

Sharing the loved-up photo with his over thirty-seven thousand followers, Bolu tagged the photo "loveWins".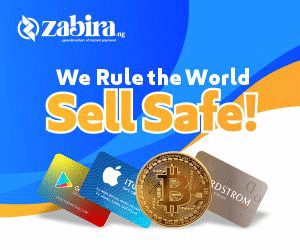 However, the photo was not well welcomed by a preacher who seized the opportunity to preach to the openly gay son of ex-presidential aide.
The preacher berated the post and reminded Bolu that hell is real. "Bro please stop all this… hell is real". He wrote.
Bolu's response however suggested that he doesn't believe in the existence of hell fire. "Hell oshi wo", he replied.
See their exchange below,

Meanwhile, former Presidential aide, Doyin Okupe has stated that his son, Bolu, who recently came out as gay, is on a sojourn to the LGBT community to be an instrument of God.
Okupe in an interview with VanguardLiveTV revealed he wept the day he got to know about his son's sexuality.
According to him, his greatest regrets was allowing Bolu to live in France, which he described as a liberal society. However, he's relieved to know his son would eventually be an instrument of God to save the community.


Categories: Entertainment News
0 Responses