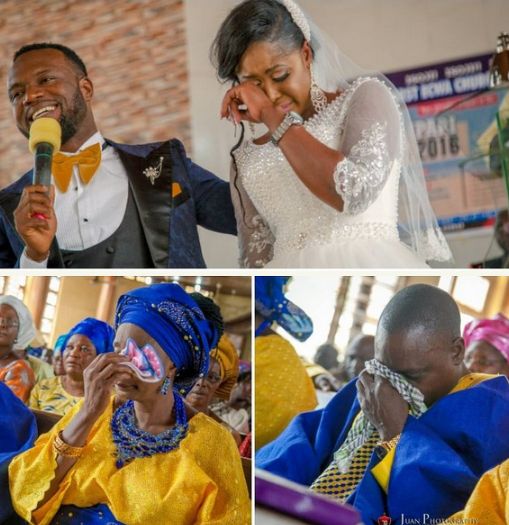 The parents of a lovely bride were left with no choice than to give in to their emotions as they gave out their only daughter's hands in marriage a couple of days ago.
Mercy Omotosho's folks broke down in tears at her wedding ceremony during the weekend in Lagos – the stunning bride joined her parents to shed tears but was consoled by her new hussy, Oladipo Richards.
They eventually had to let go of their emotions and rejoiced as they grooved in happiness… How lovely!
See more photos below: