Reverend Anthony Mensah of Victory Bible Church International of Ayanfuri in Ghana, has allegedly restored the sanity of a mad man.
The reverend took to Facebook to narrate how he met the mad man and healed him of his madness.
Rev Mensah explained that he was on his way to prayers when he met the mentally deranged man at the entrance of the church.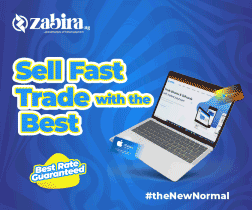 He said God used him to heal the man from the 'spirit of madness', although he did not explain what he did to restore him to normalcy.
After he was healed, the man identified as Frank was given taken to a barbershop to have his overgrown hair trimmed and given a complete makeover.
The Resident pastor shared a 'before' photo of the man looking wretched and an 'after' photo of him all cleaned-up.
Rev. Mensah then urged people who knows any mentally deranged individuals to contact him.
In his words;
"My name is Rev Anthony Mensah. I'm the resident pastor of Victory Bible Church Int. – Ayanfuri.I met this mad man this evening at the entrance of our church when I was going to pray.

The Lord used me to heal this man from the spirit of madness. He later told me that his name is Frank and he comes from Agona Adamant. He said his father's name is Shamo.

"Pls if anyone knows a man like this who has been mad for some years, kindly contact me on this number: 0243649115 / 0508679966."
See more photos,