Paul and Jude Okoye have shared subliminal posts or reaction (if you like) after Peter Okoye's wife, Lola Omotayo shared a message of peace while celebrating the twins' birthday, yesterday.

Lola had written ;
'Peter and Paul dem be one no be two. Happy Birthday guys! I am lost for words when it comes to your matter. I pray the Almighty God continues to guide and protect you. I pray that our father in heaven speaks to you individually and softens your hearts. I celebrate you today. I love you two. You are both legends. You are blessed. Your children adore you. We all adore you. God bless you today and everyday. Peter and Paul dem be one no be two. Happy Birthday! @peterpsquare @rudeboypsquare.'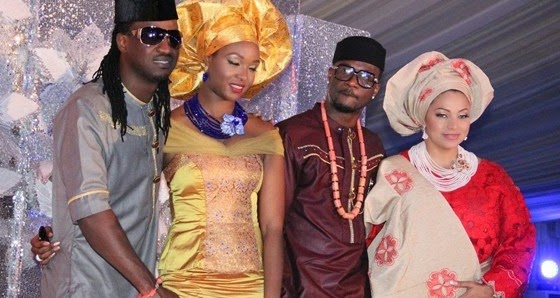 However, Jude Okoye kinda reacted to the message ;
Believe the lies people tell or live oo social media at your own peril…



Paul Okoye, then took to his IG story to write ;
Beware of people who preach love outside but inside they plant evil seeds. May God SOFTEN THEIR wickedness.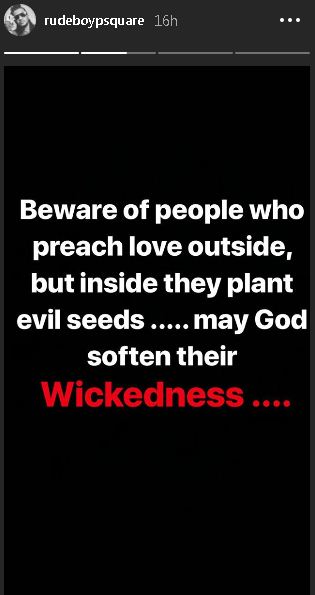 Some social media observers pointed out Paul's use of 'soften' , the same word Lola used when she prayed 'Our father in heaven softens your heart'
Recall that it is widely purported that Lola Omotayo is one of the major cause of the rift between the Okoye brothers.