Popular media personality, Eni Adeoluwa has revealed that he spends ₦22,000 to have his haircut at a barbing salon in Lagos.
Eni made this disclosure in a post shared via his Twitter page after discovering that he could spend the same amount on home service from another salon.

Bewailing the comfort he could have enjoyed with 22k at the other salon, Eni wrote,
"My salon charges 22K walk-ins for my haircut, and I just found out I could have been getting that for home service in another place. I'm crying!😭
Anyway sha, they used to give us biscuit and tea when we cut our hair, maybe it's the food that makes me go back there.😅"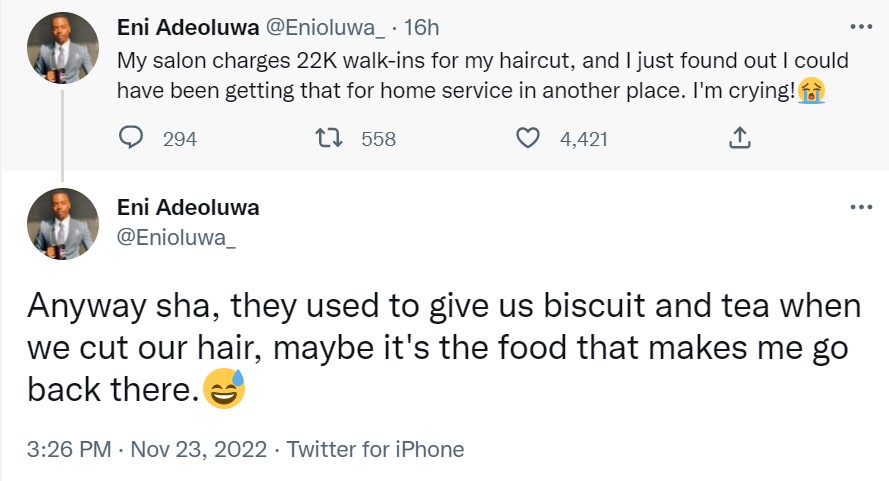 However, some netizens weren't buying it at all and accused him of lying about paying 22k for a haircut because it's too expensive, regardless of the location of the salon.
Responding to the negative comments, Eni said he also dyes his hair at the salon so the payment is not for a haircut alone.
"Wait o! You guys, I dye my hair when I go to the salon, so it's not just the cutting; to be fair, that's the relative price they charge for it. I'm just saying I could have been getting that at home instead of going to the salon😭," he wrote in a follow-up tweet.