Big Brother Naija star and serial entrepreneur, Natacha Akide, popularly known as Tacha, has bragged that she's not being bankrolled by any man.
The reality TV star, who's currently vacationing in Dubai, the United Arab Emirates (UAE), stated this in a recent social media post addressing her haters.

According to Tacha, she would continue to brag about her achievements to encourage young girls who look up to her.
She reiterated that women don't need men to attain great heights, adding that men should be a bonus and not a ladder to upgrade.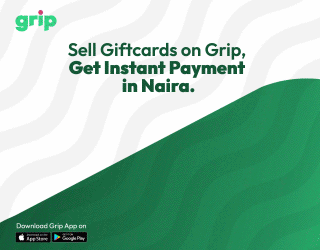 In her words,
"The fact men don't sponsor my finances dey pain a lot of people!! Are you ANNOYED!!!? ANNOYED🤣 you think it's easy as a woman to make legit money in this our society!!?? I laugh in "Don't Loud it". I will keep lauding it for all the young girls that LOOK UP TO ME!!! You do not need MEN TO MAKE IT!!! They just should be a bonus not a LADDER TO UPGRADE! I will loud it!!! If e easy RUN AM!! I will loud loud loud it!!! As e dey pain you E dey sweet me."
See her posts below,



This comes after Tacha shared videos from her vacation and bragged that she's in the United Arab Emirates to chill on her terms.
Showing off wads of dollar bills, Tacha declared that she's worked really hard and deserves the time off.
"I haven't worked my ass off to not come here and flex. I'm really here to chill on my own terms. No men." She said