Nigerian medical doctor and health blogger, Aproko Doctor has taken a swipe at online vendors who sell green tea for weight loss.

According to the Doctor who is popular for his relatable medical advices on Twitter, these weigh loss products don't work, as there's no better way to lose weight rather than a proper diet and regular exercise.
He averred that the people selling weight loss tea knows it's a scam, and they don't even use their products.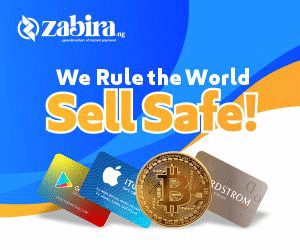 Speaking further he also took a swipe at those selling penis enlargement products and labeled them as scammers.
Taking to his Twitter account, he wrote,
"The person selling you green tea for weight loss knows it's a scam. They don't use it.

The person selling you penis enlargement tea knows it a scam. He knows you can't complain when it doesn't work.
But they hope you'll fall for it".
Meanwhile, another Doctor supported Aproko's notion while noting the adverse effects of weight loss tea on the body.
He tweeted,
"Cost of Slim teas: N2,500 – N5,000

Results: Diarrhea, Weakened colon, dehydration, muscle cramps, reduced energy, diminished mineral levels.

Cost of Exercise: Free".