The Nigerian lady who claimed she was pregnant for Laycon has taken to social media to refute her claims, adding that nothing of such happened.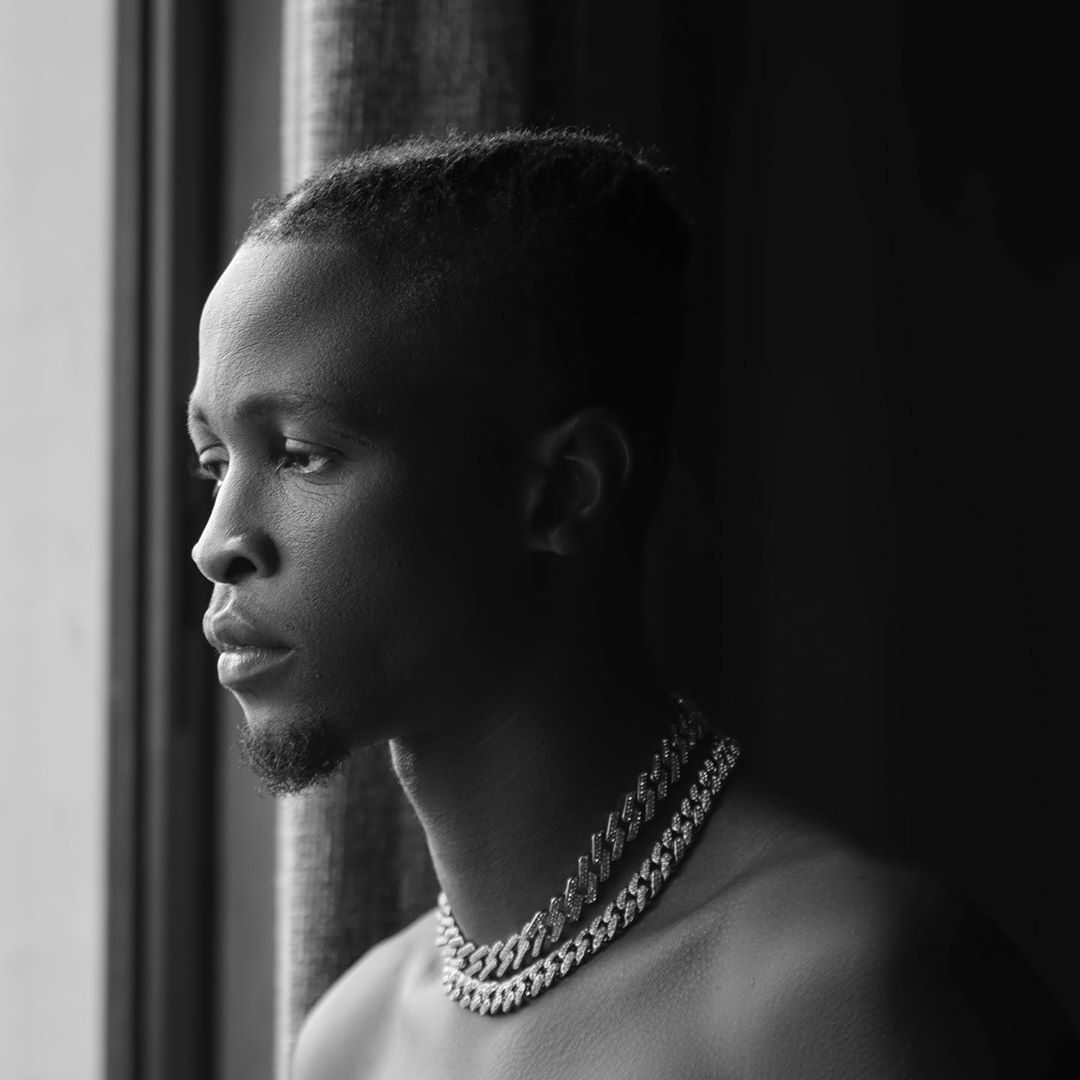 According to her all she said in the initial viral video was a joke as she has never met the musician.

Recall that a video surfaced online few days ago, where an unidentified lady allegedly claimed to be pregnant for BBNaija lockdown winner, Laycon.
She claimed to have met Laycon at a popular club in Lagos, Quilox, in March this year and they partied and had too much to drink.
After clubbing, she decided to pass the night with Laycon and they allegedly had a one night stand and few months after the sexual intercourse with Laycon, she started vomiting and having symptoms of pregnancy.
The lady now identified as Dera has come out to confess that it was all a joke, adding that sh has never met Laycon and has not been to Nigeria in three years.
She further revealed that since she wrongly accused the rapper she's been having nightmares and unable to sleep.
Sharing the apology video on her Instagram page she wrote,
"Pls forgive me so I can sleep ?? @itslaycon I don't know u oooo ?"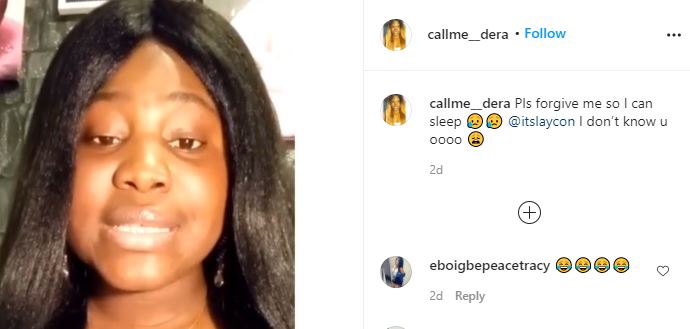 Watch video below,