This morning, The management of Continental Broadcasting Service, owners of Television Continental, TVC, allegedly sacked 145 members of its staff.
The station, located at Ikosi, Ketu, Lagos, alongside its sister company, Radio Continental, is owned by a former governor of Lagos state and National Leader of the Ruling All Progressive Congress (APC), Bola Ahmed Tinubu.
A journalist with The Nation Newspaper, Joke Kujenya, shared on her Facebook page that affected staff members have received their sack letters as security is tight around the area at the moment.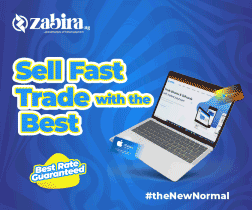 She wrote:
"Security is tightened around the vicinity as Police and fierce-looking professional bouncers take strategic positions.

"A media staff confirmed some members of staff have already received their own letters saying the mood is really gloomy. Let's empathize and be with them in prayers."
Reports are that among the reason for the mass sack is over bloated workforce and high over head cost.
Those affected were paid their entitlements as they were disengaged, though the media house in its downsizing, also shut down one of its TV station, TVC News Africa.
The sacked workers were being addressed by the management just before they were dismissed.