Popular aphrodisiac expert, Jaruma has made a startling allegation against Nollywood actress, Judy Austin.
Taking to her Instagram page, the controversial businesswoman alleged that Judy "cooked" her husband, Yul, in a pot.

Jaruma shared a video in which she is seen stirring a black substance in a large pot. As she stirs, she claims that actor Yul Edochie's second wife, Judy, cooked him in the pot.
"You see this very big pot? This is the pot Judy Austin used to cook Yul Edochie. She put him in a bottle and swallowed him," she said.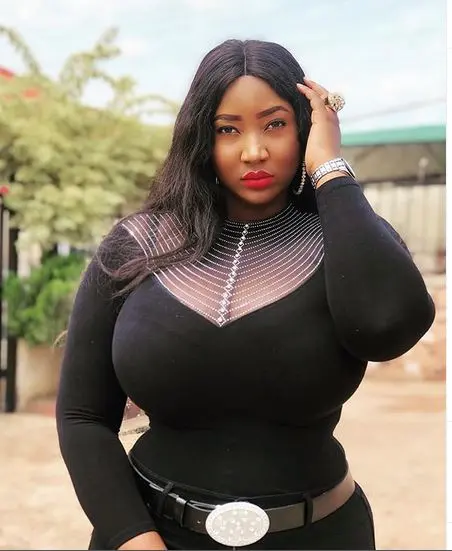 Watch the video below:
This is the pot Judy Austin used to cook Yul – Jaruma alleges pic.twitter.com/gPa4107Noq

— oluwarimitan (@orpemi31) June 2, 2023

This comes after the aphrodisiac vendor promised to provide answers to social media users who asked if Judy patronized her kanyamata business.
Jaruma, via her social media page, lambasted Yul for disrespecting his first wife, May.
"When a man cheats on his wife, she despises him so much and pushes him away. Now he feels that Judy is the one giving him peace, but he will surely cry when May finally leaves…!!" she wrote.
However, Jaruma's comment elicited a flood of comments from netizens who asked if Judy had patronized her Kayanmata business, suggesting that the actor was acting under the influence of some force.
"Jaruma, did you sell Judy your Kayamata? Yes or No?" a follower asked.
In response, Jaruma shared a snapshot of the question along with other similar questions and revealed that she would provide an answer soon. ICYMI, Read here.