Media personality, Destiny Amaka has thrown a subtle shade at Nigerian crossdressers, Bobrisky and James Brown while lamenting about the situation of things in the country.
According to actress, the Nigerian system has made it difficult for the male gender to thrive despite being talented and hardworking.
She noted that it hurts seeing men are pulled down because they are poor, even worse to compare a Nigerian man with those in the western world.
Speaking further, Destiny noted that the raging poverty in the country birthed the likes of Bobrisky and James Brown.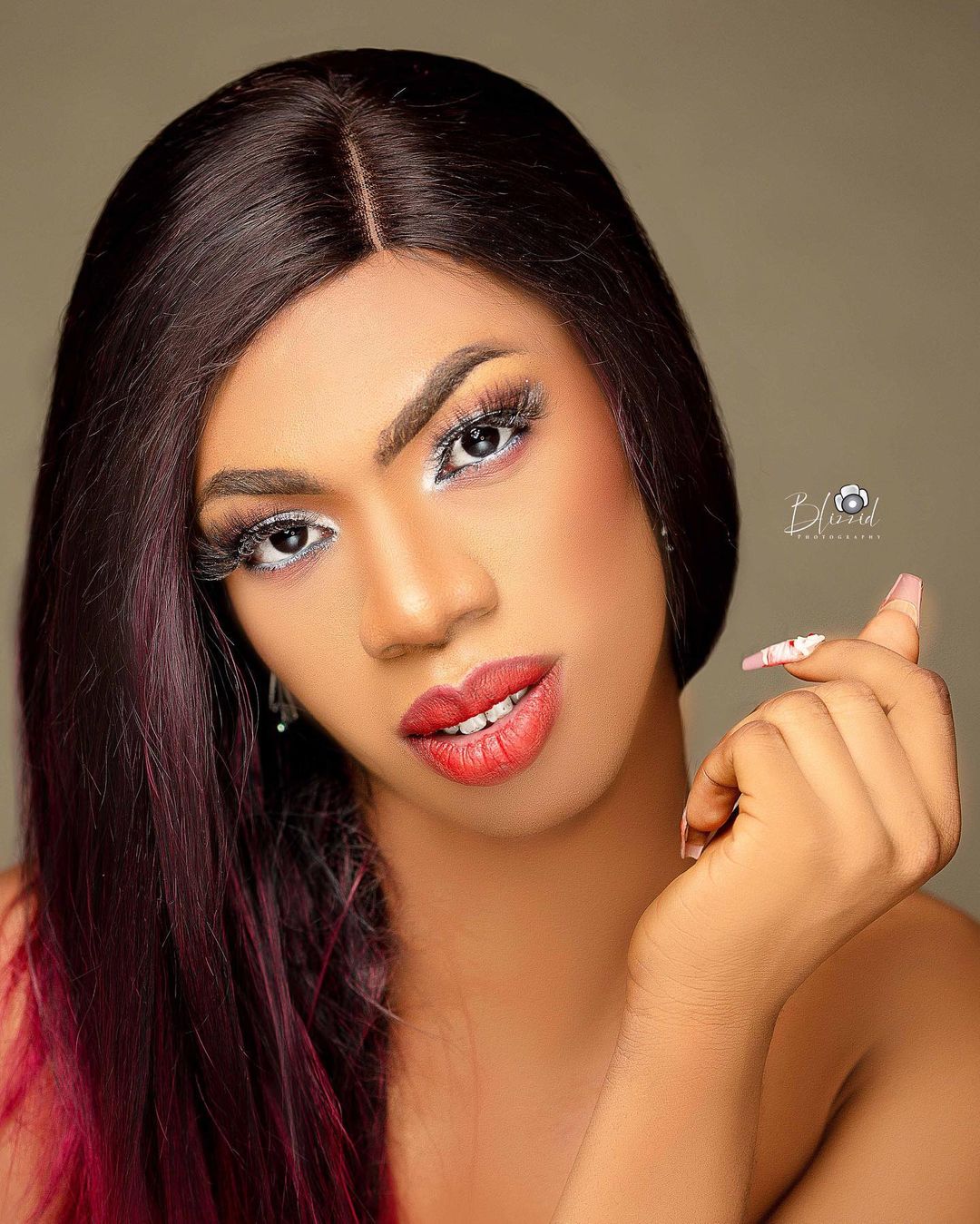 She opined that if Nigerian men had half the opportunities as others abroad, they would thrive better in their fatherland and Nigeria will be in a batter state.
Taking to her Insta stories she wrote,
"Dunno why but i've been reluctant to say this for a while but i will. it hurts me when i hear people pulling down poor or broke men! even worst comparing them to the men in the west… haba!

Yes there is the exception of lazy men but living out here for 9 years now, i can confidently tell you that Nigerian young men are the hardest working people i know! it's unfortunate that we have a system that's set up for them to fail! No equal job opportunities! zero! i've met so many young talented boy/men who just don't know how to earn money where to start, who to help or guide.

And all are sitting on wasted talents! poverty or riches is not measured by hard work biko! if you are a young man trying to make ends meet in this jungle called Nigeria, biko pat yourself on the back.

Poverty has birthed the likes of Bob and James brown, Check am. Anyhoo, men i pray you never lose hope or courage! I pray you meet your destiny helpers and i pray you, I pray you are prepared to lift other young men up when we get there. I love you.

If these men had half the opportunities as others do abroad, this country will be better state".