Hee's a viral "pre-wedding photo" turned banner, of a man who is set to walk down the aisle to his two beautiful brides.
According to the banner, he'd be marrying his wives traditionally, on two separate days, while they'd have a final joint white wedding on a Sunday.
The dates are as follows: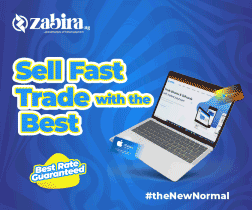 Traditional wedding: Friday 23rd and Saturday 24th of February, 2018.
White Wedding: Sunday, 25th of February.
Although some religions like Islam permits a man to marry more than one wife, and other traditions around the country also embrace polygamy if a man decides to, Christianity on the other hand maintains monogamy in Nigeria.