A Nigerian writer on Twitter took to the microblogging platform to recount the experience she had when she visited the church of viral Nigerian female evangelist, Olufunmilayo Adebayo popularly known as Mummy GO.

The lady Simi, with handle @burnt__dodo on Twitter, shared in details how the urge to "catch cruise" took her all the way to the church of the viral evangelist in Lagos, just so she could hear her teachings live.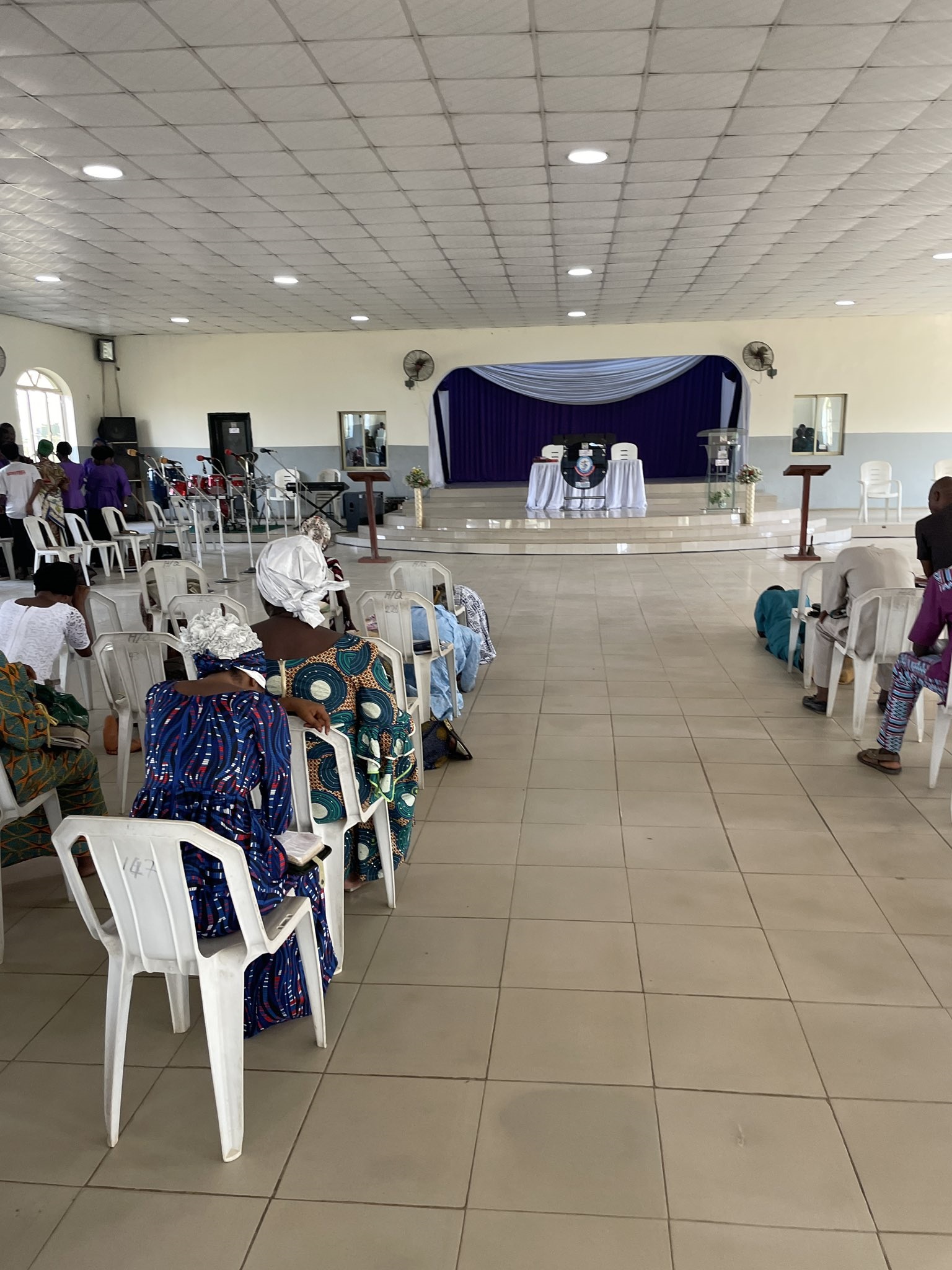 While her visit didn't live up to her expectations, she however had an interesting experience when she got to the church, with the name, Rapture Proclaimer Evangelical Church of God. In a series of tweets, she highlights interesting moments of her visit; how she had to take off her jewelries before entering the church, switch off her phone during the service among others.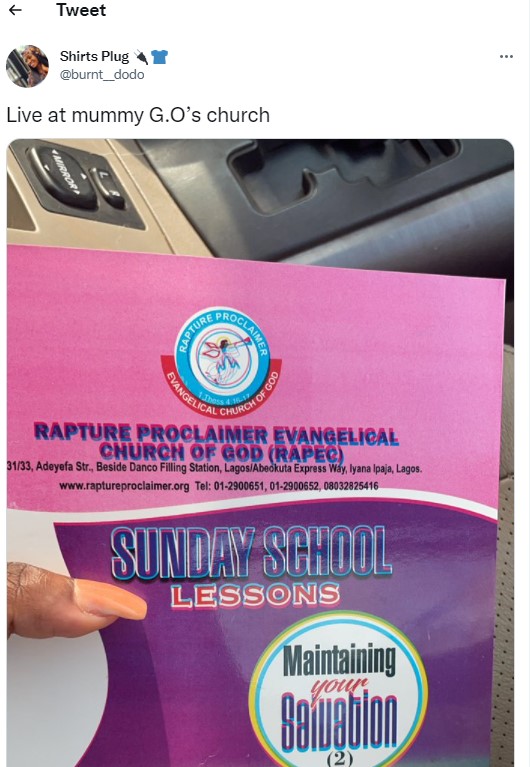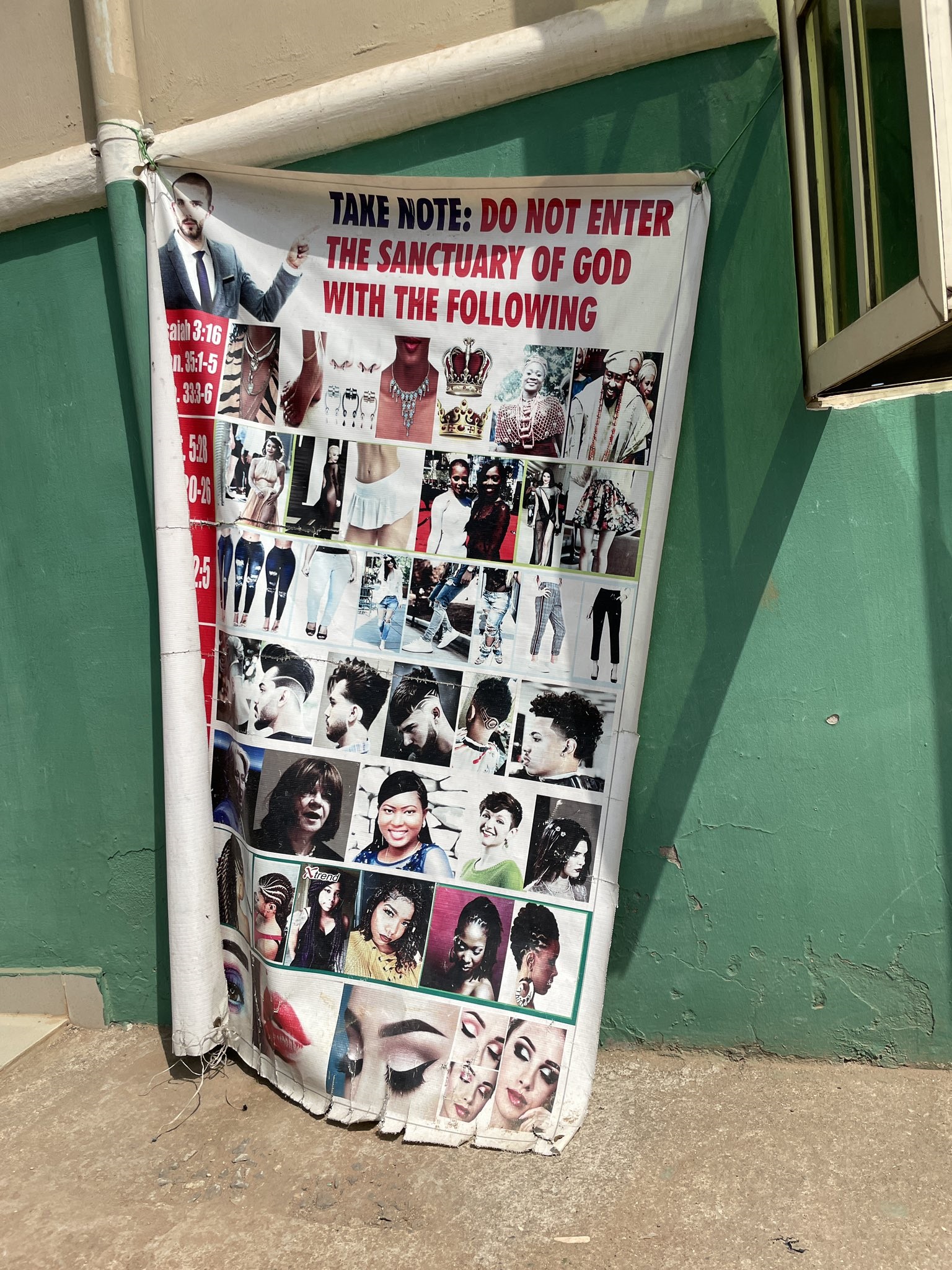 She then revealed that in course of the service, she got to discover that Mummy GO wouldn't be able to preach in her own church at the time because she had been receiving death threats.. which was rather disappointing.
She wrote in part,
After the prayers ended, we went back inside. It was time for tithes and offerings which also included building offering. I no get cash. I no put money. Leave me. I just want my mummy G.O. I got to learn that she was not in sight because she was getting death threats. I was shattered. I was sad. My own mummy G.O being threatened. But I could understand. That's what comes with popularity. Church was over. They did not share anything for new comers Loudly crying faceLoudly crying face. As we stepped outside, true intentions were exposed. Journalists posed as members were many!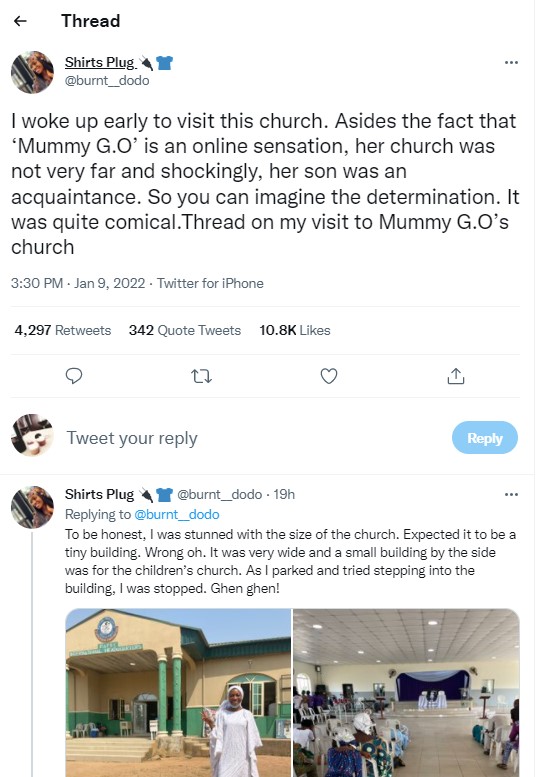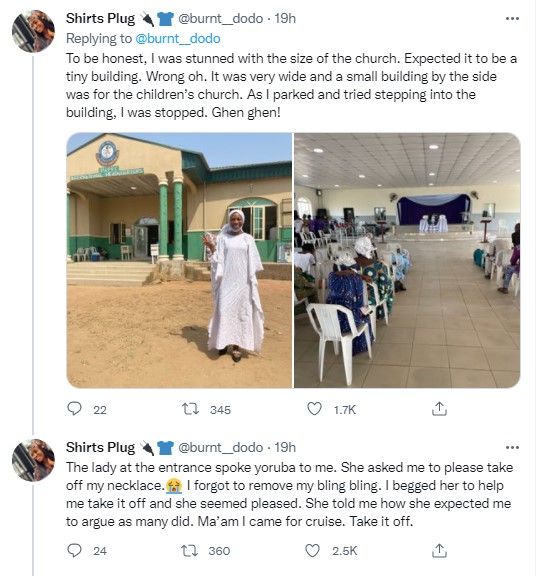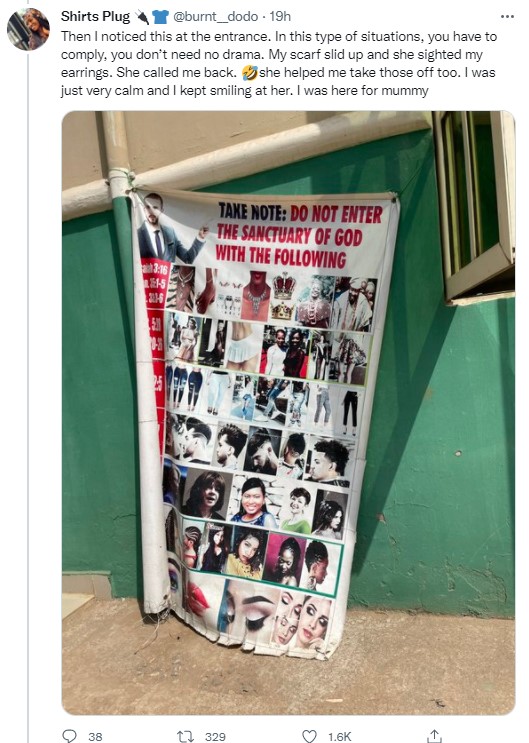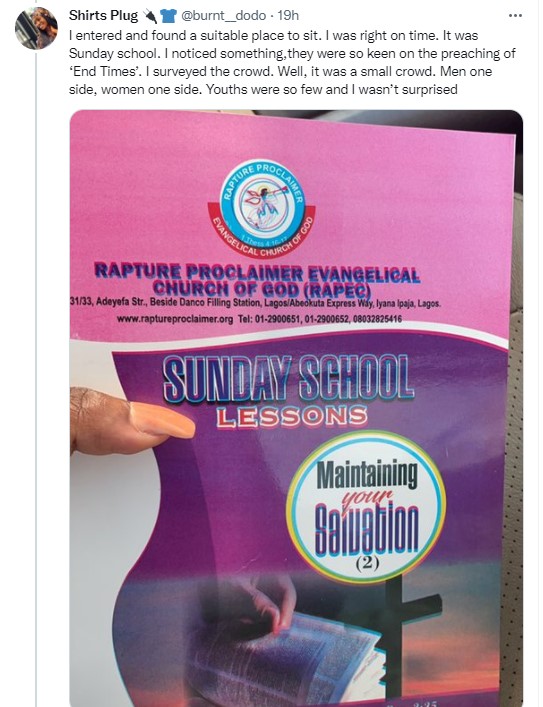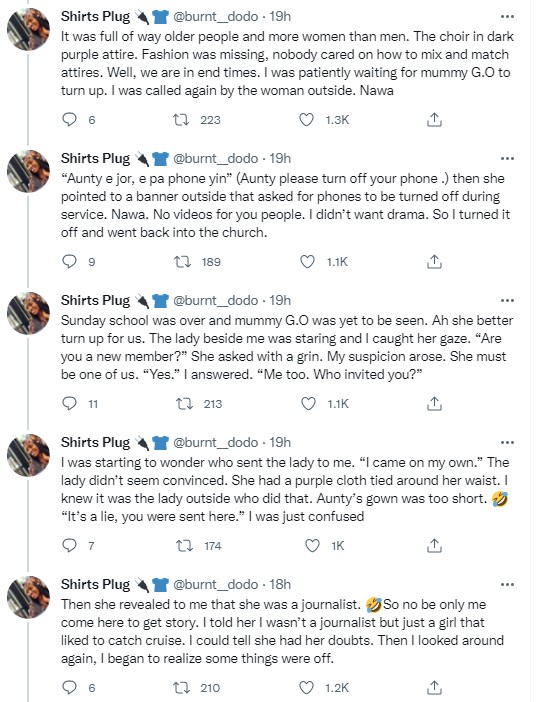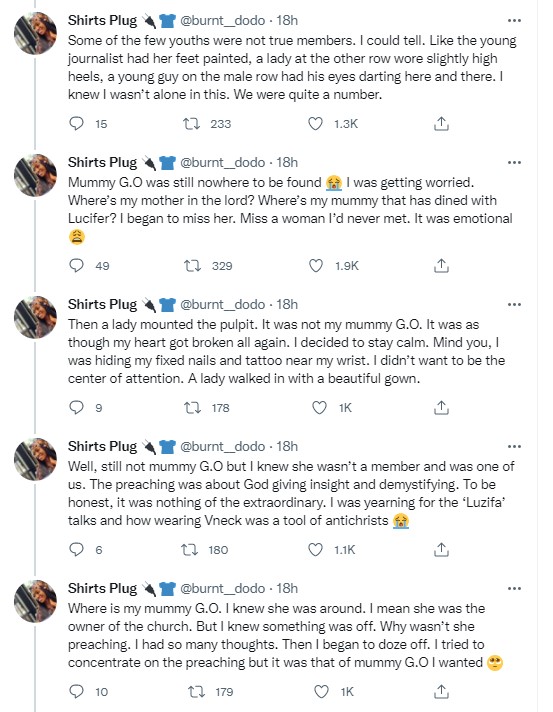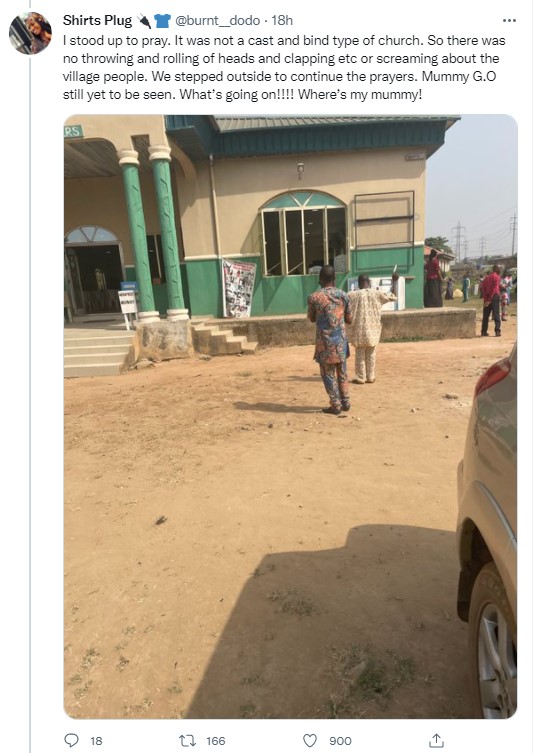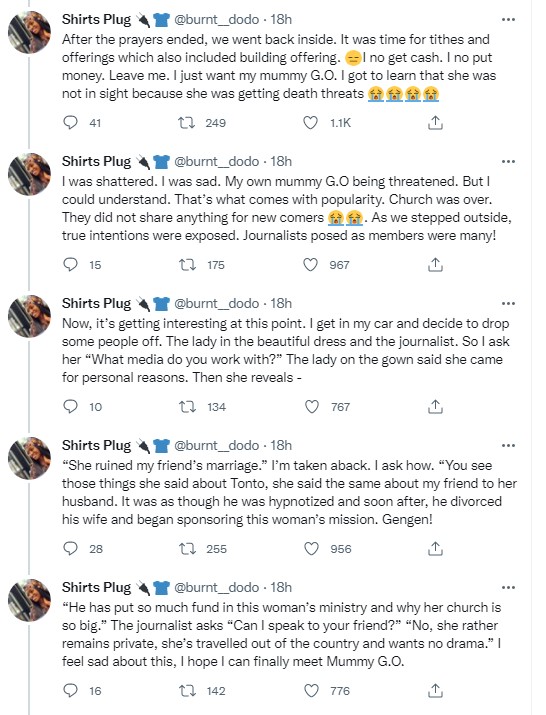 CREDIT: twitter.com/burnt__dodo