Head of states, President Muhammadu Buhari has lauded a Nigerian man, Ikenna Nweke, who displayed integrity by returning a missing wallet containing a huge sum of money as well as a credit card and other valuables in Japan.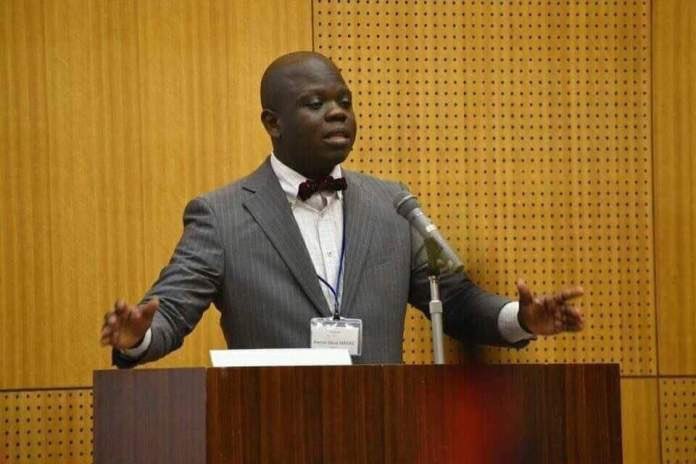 Ikenna, an Imo State native, who is a PhD student at the University of Tsukuba, Japan, and also a teaching assistant in the same university, revealed that he stumbled on the wallet while climbing the staircase to buy some items for his wife at the Tsukuba center.
"As I drew closer, I saw that it was a wallet. When I opened it, I saw a huge sum of money, a credit card, and other valuables. I immediately reported it to the police.

One of the officers was surprised and asked me why I did not take the money. I told him that there was no need for that because I was raised by responsible parents and that I am also a Christian.

He told me that according to Japanese law, I was entitled to 10% of the money found inside the wallet. Again I declined. The look on his face indicated bewilderment," Ikenna said.
Nweke who is married with four kids disclosed the owner of the wallet called him to show appreciation and also got a letter from the Ibaraki/Tsukuba Police.

"They expressed their gratitude towards my incredible and selfless behavior. Not every Nigerian is criminal-minded. There are a lot of Nigerians abroad working so hard to erase the bad name given to "us" by the criminal few," Nweke added.
President Buhari, through his personal assistant on new media, Bashir Ahmad commended Ikenna for projecting the values of honesty, integrity and contentment.
In a series of tweets, Mr. Bashir wrote,
President @MBuhari salutes Mr. Ikenna Nweke for projecting the values of honesty, integrity and contentment that should be the hallmark of a people, noting that good virtues and propriety are the hallmark of every culture in Nigeria, while crimes and criminalities are exceptions.
President @MBuhari sends warm greetings and commendation to a Nigerian doctorate student in University of Tsukuba, Japan, Mr Ikenna Nweke, who returned a missing wallet with huge sums of money to the police, and also turned down offer of a percentage by the authorities.