Many of your job applications are not being considered because employers are looking for highly skilled candidates. As a result, candidates who have acquired skills through job experience, training and or professional courses will likely get an edge in the recruitment market.
This contributes to why you don't get that job offer after sending many applications and attending interviews. They want to cut training costs by employing candidates who are already skilled.
Guess what?
@DoviLearn is here to help you!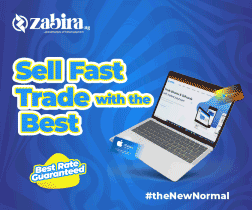 Enroll for any online course on DoviLearn today for just N2500 (90% off), plus a FREE CERTIFICATE OF COMPLETION which is electronically verifiable. We have over 100 professional and skill-based online courses which can help you build your career. You can enrol now and begin anytime you want (Self-paced learning), and you will also get one year of access to the course.
SOME OTHER KEY BENEFITS:
✔️ Improve your skills with our online courses
✔️ Earn a free Certificate of Completion
✔️ Over 100 online courses to choose from
✔️ You can complete an online course in one day
✔️ Study at your own time and convenience
✔️ Learn from global industry leaders
✔️ Reference your DoviLearn Certificate in your CV
✔️ Increase the chances of getting your dream job
90% DISCOUNT AVAILABLE FOR A LIMITED TIME.
Visit https://www.dovilearn.com/ to begin and get instant access. To see all our courses, click here – https://dovilearn.com/all/courses
See available courses below,