After housemates discovered that their fellow housemate, Nini had disappeared from the house with no warning whatsoever, they all began a search for her within the Big Brother house with each of them having varying opinions of her whereabouts.
Some of them even spent the night, sleeping in front of the diary room waiting to see if the half caste Nigerian will make her way through there.
Because Saga is known to be romantically involved with Nini as they're always seen together in the house, he's clearly the one that's being disturbed more by her disappearance… he even refused to join in the housemates' workout session this morning and when Head of House, Liquorose asked if he's working out or not, he replied in the negative.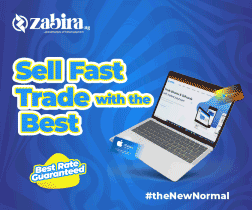 Saga and the rest of the housemates' reaction to Nini's disappearance has caused netizens to react online and even Saga has become a trending topic on Twitter… The show's host, Ebuka, as well, has reacted to the housemates' frantic search of their missing colleague.
According to him,
This thing reminds me of when LASTMA tow my car that year. I enter supermarket come out start to find car. I check gutter like 3 times