Nigerian actress and Instagram comedienne, Etinosa has after so many years spent on it, announced her retirement from the instrument that lays in between a man's legs.

Requesting for help from God, the actress wrote that she's retracted her hand from anything that has to do with "Gbola" and this has had her followers wondering how long she tends to stay that way.

She wrote,
I don remove my hand from anything that has to do with gbola. So help me God ?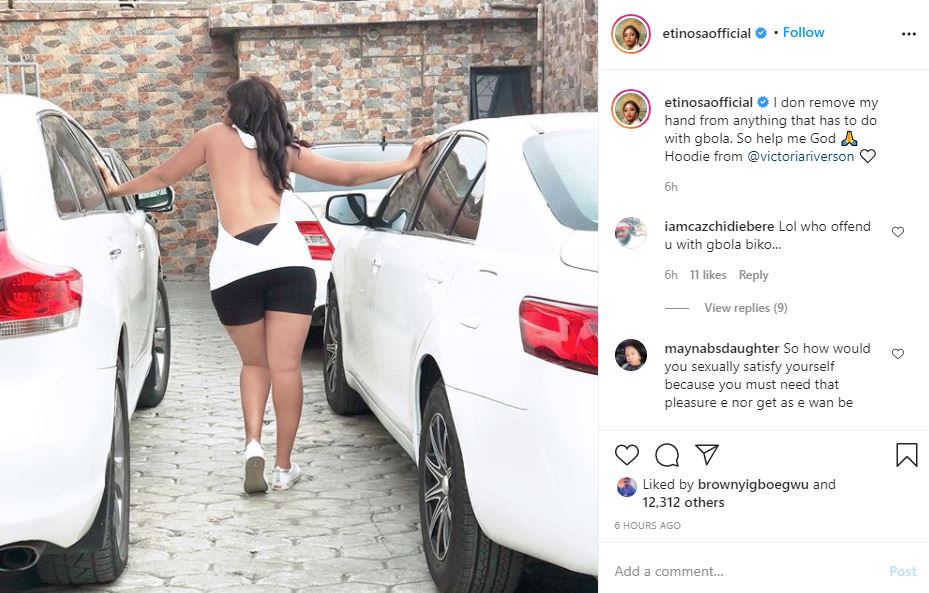 The actress some weeks back, gave her reason why she believes is why marriages of nowadays do not last — according to Etinosa, Marriages do not last anymore because the parties involved usually skip the talking stage which is the most important.
Taking to Instagram to make this known, the brand influencer wrote,
"Marriages are harder today because you guys skip talking stage. When you should really discuss every important issue and get to know how you both reason, your values and ideologies in life, compare notes and gain confidence in each others personalities and in your bond you guys are busy doing choke me choke me scream my name.