The Commissioner of Police, FCT Command, Bala Ciroma, has stated that returning looted items may not shield a looter from being prosecuted.

Bala Ciroma revealed this in an interview with NTA on Wednesday October 28th.

Recall that, Private and Public warehouses were looted by hoodlums on Monday and Tuesday in Abuja, and the FCT authorities have appealed for the looters to return the stolen items.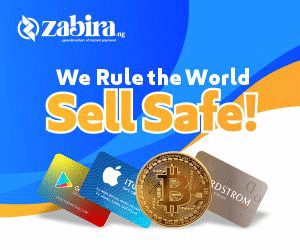 However Bala has stated that returning the looted Items does not shield the looter from being punished according to the law.
In his words,
"In a situation where people come to return goods, the fact remains did you commit an offence or not? We will get our legal experts to look at it and we will decide what to do with it.

We will conclude our investigations and the legal experts will look at it accordingly but the fact remains that a crime has been committed."
He added that that the police had been able to arrest several persons who looted warehouses and some properties had been recovered.