A 32-year-old South African woman, Zukiswa Joyi, has reiterated her vow to remain a virgin until she gets married.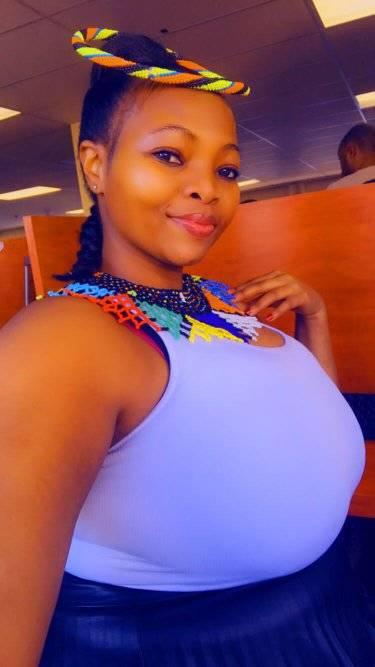 Joyi first announced her decision on her birthday last year. The worship leader, a Durban University of Technology graduate, disclosed that she is still a virgin and would remain so until she's married.
In a Facebook post on Thursday, February 17, the 32-year-old declared that she's an advocate of sexual purity and holiness.
Sharing an article that suggested that Venus William is still a virgin at 41, Joyi wrote,
"And I 'm 32 years old. Still a virgin until I get married. We honour God here. No ring no sex. Sexual purity and holiness all the way."
See her post below,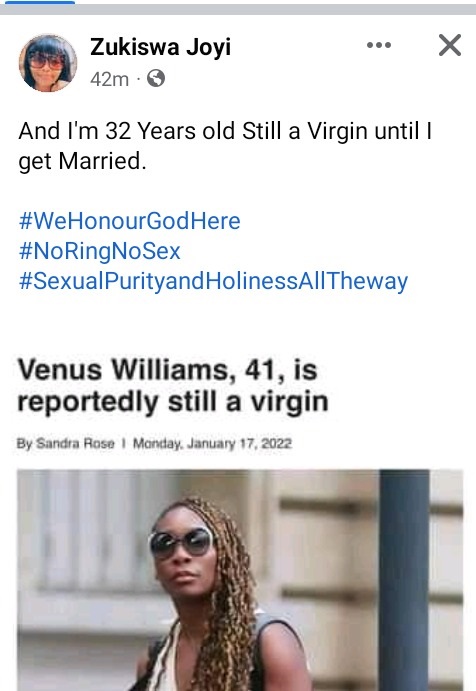 A while ago, a young Nigerian lady identified as @Queenistonia on Twitter, came under fire on social media after she took to the platform to reveal she's a virgin at 23.
The beautiful 23-year-old, via the micro-blogging platform shared a photo of herself as she revealed she had always abstained from sex, and proudly announced she's still a virgin.
"23 and still a virgin, what about you?" She tweeted.
One would have expected that netizens would applaud the lady for her sexual purity, however, she was dragged to filth and netizens dug up sexually inciting photos of her.