Rosy Meurer, the actress who is alleged to have had a hand in the marriage breakup between Tonto Dikeh and Churchill Olakunle, has warned against believing a certain rumor floating around.
According to the rumor, the actress is planning on getting married to Churchill Olakunle.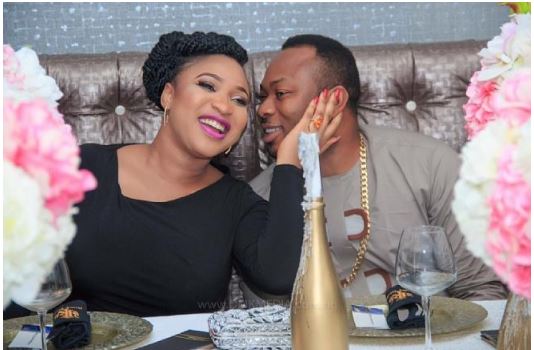 Reacting to the rumor, Rosy Meurer told Sunday Scoop, "Dr. Olakunle and I share a very sincere cordial relationship, and therefore, the strokes of baseless accusations are imperatively unnecessary.
"Nowadays, hate speech has become the regular ice that we may have to chew when we seek to gain liberation from thirst. I would categorically tell you that I admire their ignorant conception of falsity. I believe in silence as a key to the mansion of focus, regardless of the resolution of critics. I am an ambassador of Big Church Foundation, and I would do nothing to jeopardise the happiness of the President of the foundation; he is indeed a noble man. I truly feel what he goes through because the singular reason is to drag his name through the mud with fabricated stories against his foundation and his company. The falsehood affects everyone close to him including his mum who he was accused of touching inappropriately. All these are frame ups geared towards tarnishing his image and his career. I know well about the family and no one can deny that they don't know me."
Asked to name something about Churchill that the rest of the world doesn't know, Rosey said, "He is someone who possesses a burning passion and interest in human development and global advancement. He reaches for nothing less than the best. One very spectacular thing about him is that, Churchill is soft-hearted; he would barely hurt even an ant. He is really a good man."