A Young South African girl identified as Mandisa Makubu, took to her social media platform to narrate how she's been forced to take HIV medications because she was raped on the first day of 2020.
Mandisa's post has received sympathetic messages from other social media users who couldn't fathom the wickedness of the man who took her by force and possibly infected her.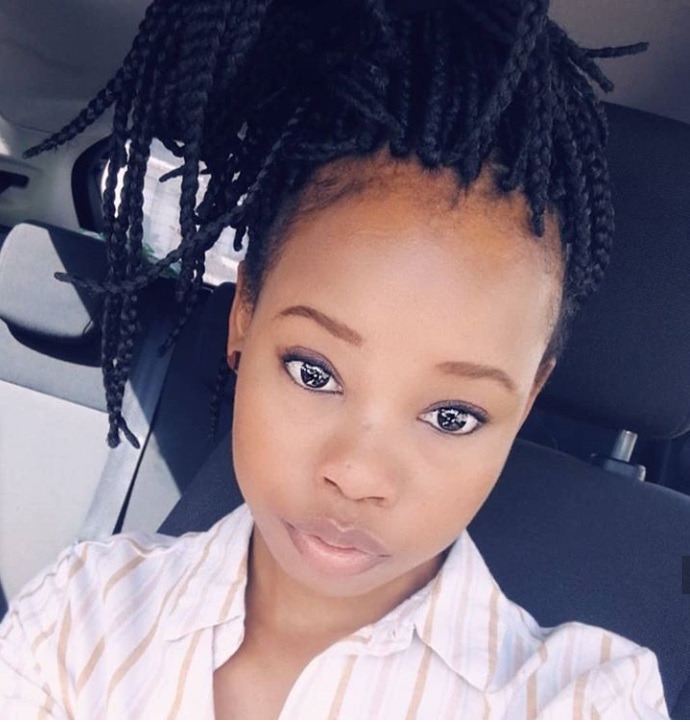 Mandisa said she was only revealing her ordeal so she could heal.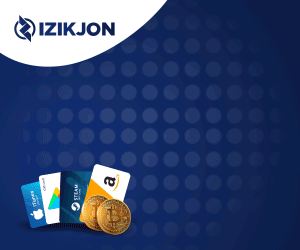 Her tweet reads ;
Taking HIV meds every morning and evening is a trigger. I'm sharing so i can heal. 
I was raped on 01/01/2020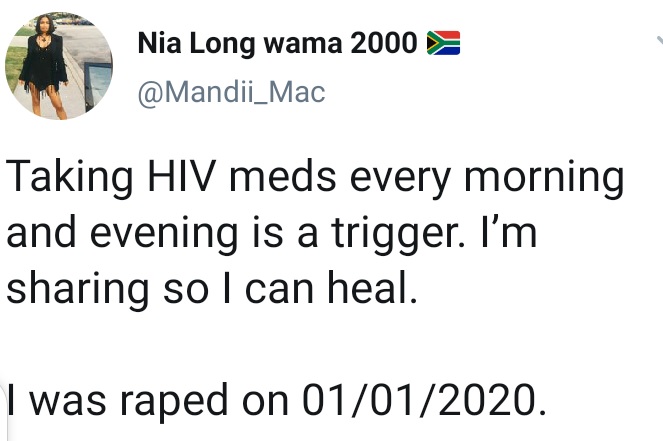 See some sympathetic reactions below ;
You are not a victim but a survivor your Strength is so remarkable!! Love and light to you angel and I pray you find your healing and peace in due time. I love you ❤

— FancyM (@ItsFancyToYou) January 20, 2020
Dear lord ,we offer all rapists as offering for you
Burn them all

— TOBAtweets (@tweetsoftoba) January 22, 2020
It doesn't get easier but you've taken several steps to healing already.
God be with you.
May you find the strength to keep going when it seems to hard to continue.
Love you from here😍💥

— Ice Princess 🌬💧😍💎 (@oladesy) January 21, 2020
God help you heal completely ❤️🙏🏼be strong

— Young Boy Chidi (@Chidibanx) January 21, 2020
Just accepting that you want to heal is healing already in itself. Godspeed, love and care. 🙏

— E R I Q U E👌🤟🥂🇬🇭 (@SefaErick) January 21, 2020
Stay strong. Keep believing. The best days are coming. Sending love your way.❤❤

— #Rated (@King_Rated100) January 21, 2020
You'll definitely live to proclaim the Glory and Miraculous Healing of God IJN!!!🙏

— Michael Earnest (@HeirOfMikaelson) January 21, 2020