A young girl has been apprehended after she went to her school with a gun she intended using to fatally shoot her teacher at Government secondary school Ikot Ewa, Cross-River State.
According to reports, she decided to take the action because the teacher asked her to cut off her colored hair.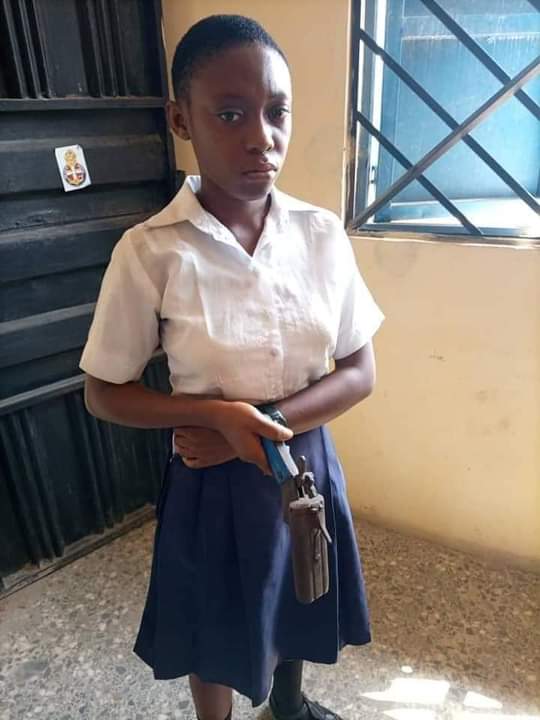 Twitter user @valiantNig shared the report below ;
A student of Gov't Secondary School, Ikot Ewa, Cross River state went to school with a gun to shoot her teacher who asked her to cut her coloured her!
A student of Gov't Secondary School, Ikot Ewa, Cross River state went to school with a gun to shoot her teacher who asked her to cut her coloured her! pic.twitter.com/g9UoYrLDiW

— Valiant Samson Idowu-Alaba (@ValiantNig) February 17, 2021