This is a true life story!! Read below and see the "reward" for being loyal.
On the 6th of July I resigned voluntarily from my place of job due to breach of contract from the Indians I was working with. My job became hell instead of heaven for me. I was paid off my remaining contract terms and I was back again in the streets again looking for another job. Days went into weeks and weeks ran into months.
I woke up every morning starting at my mail box and hoping that something would come forth from the numerous applications I sent out. Whoever told me that I would stay at home for this long period of time searching for a job, I would have seen the person as an enemy of progress.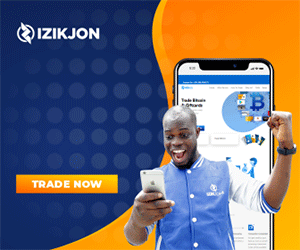 Months ran into months and it dawned on me that I was currently spending my 6th month at home and it was a new year 2017. The prayer intensity increased as I continued to bind and cast every spirit of my village people.
Luck dawned on me and I got two invites simultaneously; one from Indians again and the other from an indigenous firm. The Indian firm had a higher pay, and they were willing to increase it just to convince me join them. After due consultations, praying and fasting, I decided to go for the Nigerian firm whose salary scale was far below my level but I felt I would have peace of mind. I was initially employed to spear head the marketing activities of the company, but along the line they continued to add up other job functions which even included uploading contents to the company's website and managing it. I willingly accepted so as to develop myself in those areas.
One faithful day in the second month of my new workplace, I got a call with a foreign number asking me if I could have chance for a Skype interview. I accepted and the interview was conducted and I was being begged to take up a marketing manager's role with an Indian firm here in Nigeria. I played along till the salary part and when it was dropped, it was too good to believe. I accepted the job and promised to resume but deep down I knew I wasn't going to resume. I hated working for Indians and I felt I should be loyal to my Nigerian employer.
My parents were in support of my loyalty and my boss even asked me not to dump the company but instead, I should grow with it. I continued and my hope of better days and the hope that my little beginning would take me places kept me going. A point came and my boss even praised me for being such a good addition to his firm and promised me heaven and earth.
I was even sent on training with my prospective firm, which I didn't go because I felt that I wasn't going to resume with them the next month.
Towards the ending of the month, I was asked to undertake an assignment in my current firm. I was asked to design a brochure using Corel draw.
"Wetin concern Corel draw and Marketing na?" I asked myself. Me trying to be a good employee, I decided to give it a trial so as to show that I still love my job and would do anything to keep it.
After designing, I submitted and was congratulated on a job well done. Just the Sunday that ended that month, I got a message on my Whatsapp that said "When you are free please call me."
I immediately called my boss and with happiness at least for the last month's salary, he told me…
"I am sorry to inform you that you will no longer be resuming with us for the next month…" I never really allowed him to land as I terminated the call right there in the middle of his explanations and bullshit!!
He continued to call till on Monday morning as I picked up my new suit and tie and resumed work with the nationals I dreaded the most!
"What if I had rejected the Job before hand?"
"What really happened?" These were the questions that flooded my mind as I waited where they asked me to wait for the driver to pick me up!


Source: Topwriters-den