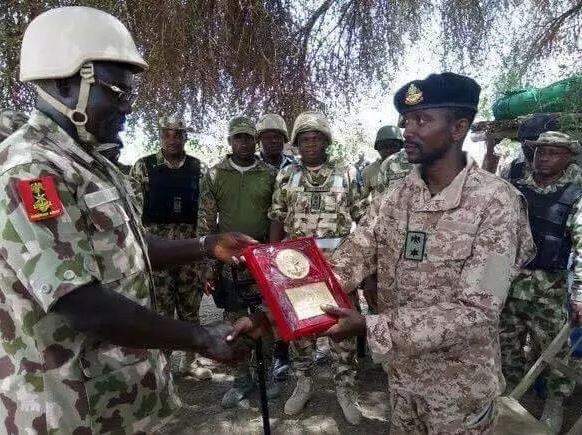 Lt. Col Mohammed Abu Ali who was killed by Boko Haram terrorists left behind a young wife and child. Ali and four other soldiers were killed late on Friday, November 4 by Boko Haram insurgents after a fierce battle, a statement by Army spokesman, Colonel Sani Usman announced.
Ali, a recipient of the Chief of Army Staff Award for exceptional bravery and excellence, led the army units that recovered Gamboru-Ngala, Baga and several communities from the terrorists. In a post by Dr. Aminu Gamawa, he sent condolences to the family of the deceased soldier.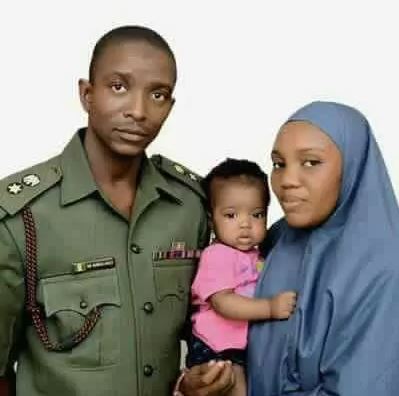 He wrote: He made the ultimate sacrifice so that we could all live in peace and security. He was a gallant and great soldier.
We thank Lt. Col. Muhammed Abu Ali for his service and sacrifice. Our condolences to his family, the Chief of Army Staff, and the Nigerian Army. May his soul Rest in Peace.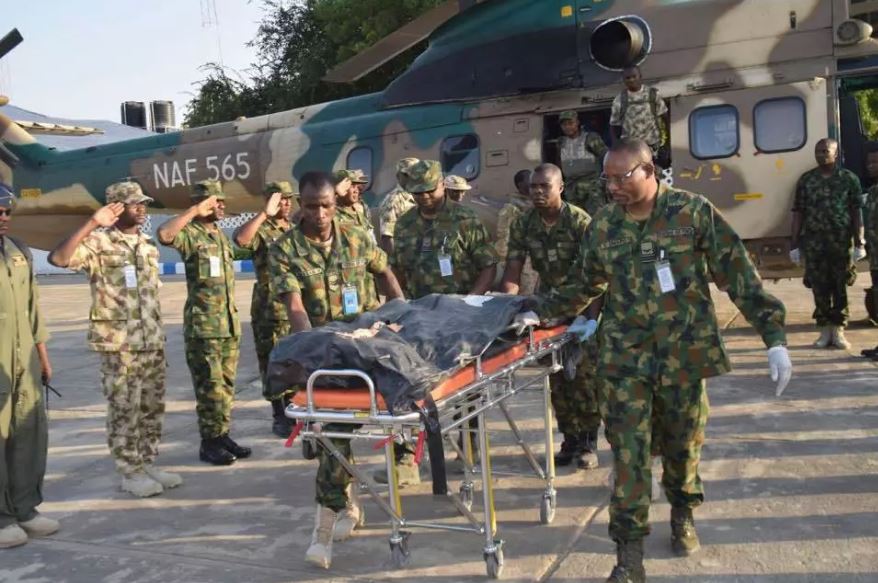 Allah yayi masa rahama. Allah ya albarkaci abunda ya bari.
The Nigerian army performed the final burial rites on Ali on Saturday, November 5. As his body was being taken away, soldiers stood at attention and saluted the late gallant soldier who lost his life after he and other soldiers were ambushed by the terrorists.