Senator Dino Melaye visit Kogi State
He has been declared wanted by the Kogi state police command, arrived the state today for the 7-day prayers for deceased House of Representatives member, Umar Buba Jibrin. Dino was warmly received by a police officer as seen in the photos on this post
See more photos below: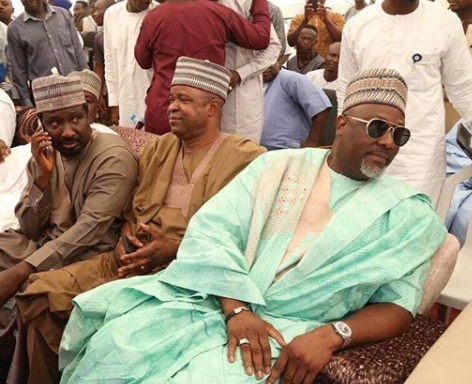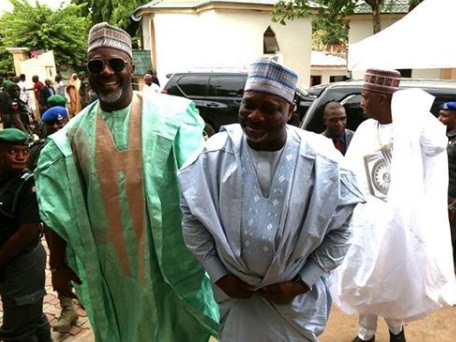 Meanwhile it has been reported that the embattled Kogi state senator has filed an appeal at the Supreme Court, seeking an order restraining the INEC from proceeding with his recall from the Senate.
Melaye's appeal is a sequel to a judgment delivered by the Court of Appeal on March 16, which gave INEC the go-ahead to continue with the recall.
In a notice of appeal filed by his Counsel, Mr. Mike Ozekome, (SAN), Melaye wanted an order of perpetual injunction restraining INEC from commencing or further continuing with his recall or acting on the purported petition.
Melaye also asked the apex court to set aside the March 16 judgment of the Court of Appeal.
He further sought an order declaring the petition purportedly presented to INEC by some purported constituents for his recall as illegal, unlawful, wrongful, unconstitutional, invalid, null and void and of no effect.