A married woman has shocked Facebook users after she applied to travel to Italy with Amara Nwosu's ex-husband, Francis Van-Lare, hours after condemning his post.

At first, when Van-Lare put out the offer to take a married woman with him to Italy for a week and settle her husband with $2,000, a woman named Praise Effiong condemned it and also condemned women indicating interest.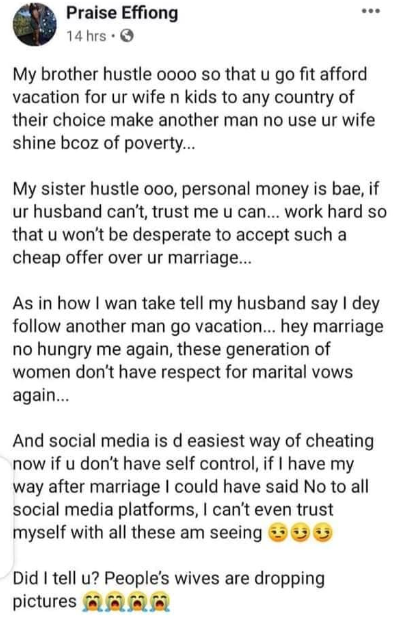 But after a while, she went ahead to send in her application while claiming she has spoken with her husband and he's OK with it.
She said she has two kids and has been married for 3 years. She added that her husband works off-shore and he's on board with her plan to travel with another man.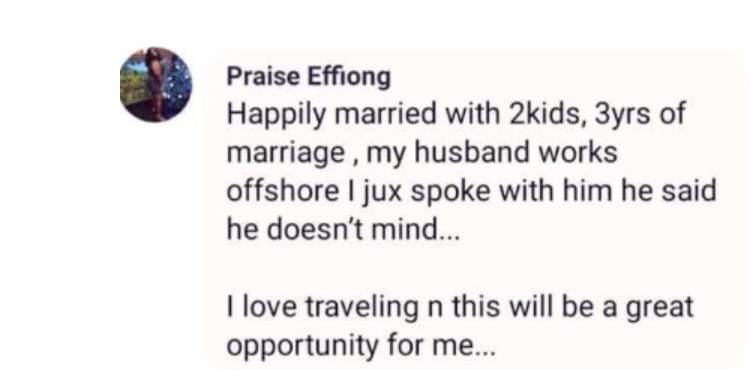 This has shocked Facebook users and they are calling her out for her hypocrisy.