Nigerian entertainer, Skales has called out his own father, for abusing his mother, in reaction to the rape allegation against COZA pastor, Biodun Fatoyinbo.
Skales, took to the micro-blogging site, Twitter to react to the rape allegation against Pastor Fatoyinbo by Busola Dakolo, hence calling out his Dad who according to him molested his mother when he was young.
He also revealed that he had the chance to go with him, but he stuck with his mother, that he was only 5years old then.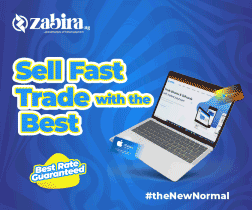 He tweeted;
My mum was abused and molested by my dad but she still held it down for that madafaking nigga!!! Cz of me but that idiot still dipped with another woman and I refused to go with him stayed with my mum guess wat I was only 5yrs old but witnessed all that …she never spoke up
My mum was abused and molested by my dad but she still held it down for that madafaking nigga!!! Cz of me but that idiot still dipped with another woman and I refused to go with him stayed with my mum guess wat I was only 5yrs old but witnessed all that …she never spoke up

— SKALES (@youngskales) June 29, 2019