A Nigerian lady has taken to micro-blogging platform, Twitter to call out a smiling 'fraudster' who allegedly conned her mobile banking outlet of N160K.
According to the lady, the suspected fraudster made transfers from an unauthorized account in exchange for cash. It was further learnt that the suspect is a roadside sim registration/upgrade agent who exploited the owner of bank account with her details
Read her tweets below;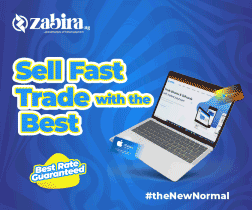 This guy came to our mobile banking agent office to make a transaction. He was to transfer 160,000 to our account to collect Cash in return .
The first transfer of 120k to our
@gtbank
account was successful . He made 100K from his GTBank and the 60K from a Sterling bank
The 40K remaining balance he did to us ,We did not receive the alert so we didn't pay him but promised to call him immediately we get credited . He left with 120k .
40Minutes after, we received the alert and decided to call but his number was off .
This happened on October 19, Saturday, ,Sunday ,still the same , his line was off .
We have a mandate that any transaction above 50K , we take pictures of the customer .
He didn't disagree with us. He geefully smiled all through the shoot.
When we didn't get through to him, we reported at the Idimu police station also stating that he has 40K with us .
On Monday, we discovered that our gtbank account has been restricted and flagged .
I visited the @gtbank branch and was told that there was a complain from the owner of the account and the transaction made was unauthorized . Was advised to write a letter to the bank to deduct 160K from my account while crediting the person so the ban can be lifted
The Police said, Unfortunately, they don't have his details, only pictures so he can't be traced .
We met with the owner of the account who said she had visited a road side @MTNNG promo stand to upgrade her sim ,she recognized the guy in this photo as one of them.
Refunding 150,000 naira is painful.
I have decided to put his pictures out here since the Police are helpless. Even if I have to refund what I didn't owe , His face should be everywhere as a wicked THIEF .
His sins will catch up with him one day.