Popular Nigerian Socialite, Pretty Mike who has developed a terrific niche with attending Nigerian weddings, has made the news yet again after he attended a wedding on Saturday January 28, as a one-eyed man accompanied by women whose eyes were closed.
Videos shared online show the socialite with an eye-patch covering one of his eyes while 16 women with both eyes covered followed behind him, each with their arm on the shoulder of the person in front as Pretty Mike leads the way.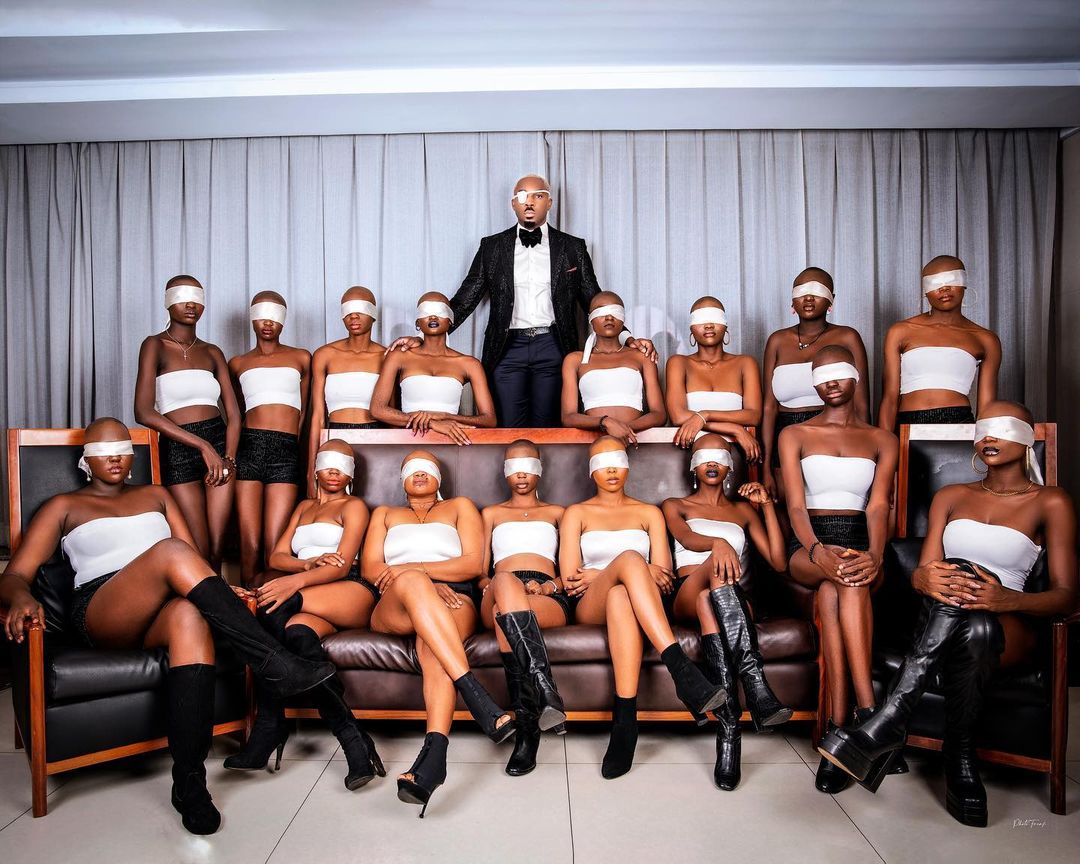 All the women are on low cut and wore the same outfit for the outing.
The socialte seemingly gave a poetic justification to his eye-opening entrance as he shared the video and captioned it thus – "A one eyed man is king in the land of the Blind…. Hmmm.
"I believe we as a people, should stop been (sic) ruled or governed by one eyed men, This Feb 2023, get ur PVC and make the right decision."