A 20-year-old youth has been apprehended and charged before the Magistrates' court sitting in Ejigbo for inflicting injury on his father with a machete in Lagos State.
Toluwani Oluwarotimi allegedly attacked his father, Elijah with a machete and inflicted injuries on his head and other parts of his body before the intervention of their neighbours who rescued him.
According to PM News, the incident happened at their house located at 4, Jesus is the Head Street, Ijegun, on the outskirts of Lagos.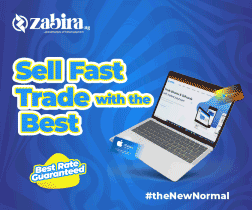 The matter was reported to the police at Isheri Oshun Division and when the police attempted to arrest Toluwani, he resisted and attempted to attack the officers before he was over powered.
Elijah said Toluwani has been a thorn in the flesh of the family and they have done their best to change him to no avail.
He said Toluwani started smoking hard drugs at a tender age and whenever he was high, he will descend either on him or his wife, Monica and any of their three children with weapons with the aim to kill.
He said he has spent huge sums of money to get admission for him both within and outside Nigeria and at the end of their effort, he would frustrate it.
Elijah said Toluwani refused to go to school or learn any other trade but decided to wage war against their family.
He said his character changed to worse of recently when he declared that he would kill everybody in the family and he would start from him, which he had already attempted to accomplish.
Elijah said he has decided to hand him over to the police for peace to return in his family and possible rehabitation in the prsion.
On his part, Toluwani admitted that he smokes and denied that he attacked his father. He said he has issues with his father because he does not care about his welfare rather he was concerned about other children who are in various schools.
Toluwani was arraigned before the court where he pleaded not guilty.The presiding Magistrate, Mr A.A. Fashola granted him bail in the sum of N100,000 with one surety in like sum.
He was remanded in prison custody pending when he will perfect his bail. The matter was adjourned till 11, November, 2015.