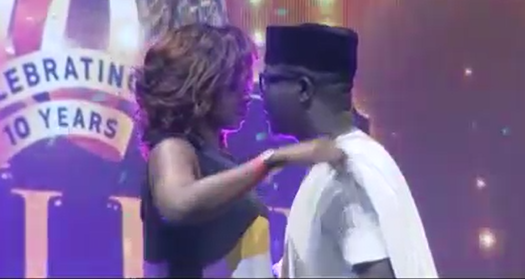 I couldn't stop laughing when I watched this act of Comedian Seyi Law and actress, Kate Henshaw at the annual AY Live event, 2016 episode.
The comedian can be seen cracking a joke solo at first before he heads on the crowd to get him a volunteer, not a volunteer actually, cause he picked her himself.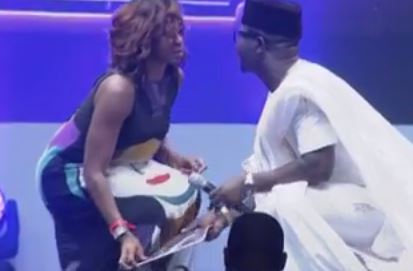 The comedian chose Kate Henshaw and took her up stage telling her that they were gonna be acting a "Hollywood" movie scene… A scene which is quite popular in Hollywood movies, one where a guy meets a girl… they fall in love, gaze at eachother's eye and then kiss.
After they created the scene on stage, Seyi Law immediately lost his cool as he was feeling like a King after "kissing" the actress.
DOWNLOAD VIDEO – HD MP4
DOWNLOAD VIDEO – MP4
DOWNLOAD VIDEO – 3GP
Watch below: