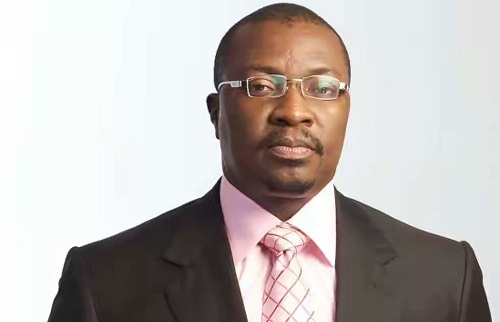 Ace comedian, Ali Baba, has given us yet another word of wisdom – the top comic act took to his IG page to dish out some words for couples.
In the post he shared hours ago, the comedian who is an advocate against domestic violence and violence against women, schooled his followers on how to identify partners who are potential abusers.
"People who have only sex to offer are the ones who get jealous, suspicious and quarrelsome. You know why? Because they know that you might go out one day and find someone who has more than sex to offer. So what does that leave them? So they start to put their spouse in the defensive," he began.
This comes after the numerous reports on Domestic violence that has hit the web in the past few days – Ali Baba's note has fueled the important conversation, encouraging folks to speak out and share their stories.
Read his full post below:
"People who have only sex to offer are the ones who get jealous, suspicious and quarrelsome. You know why? Because they know that you might go out one day and find someone who has more than sex to offer. So what does that leave them? So they start to put their spouse in the defensive. Go take a critical look at most of those relationships where the guy or babe has only one thing to offer, they will keep talking of security. They want reassurances always. Tell me you love. Promise you will not leave me. Are you sure you are not playing with me? Am I the only one in your life? Do you really love me? Are you tired of this relationship? Do you still love me? …. blah blah blah! When all you have is a hammer everything is a nail. That is what sums up these kind of people. That explains why they get so angry when you are away from them for so long. Their only stake in the relationships needs to be activated regularly to remain relevant in the scheme of things and in their spouses thoughts. That also explains why many who marry because the sex is good, find out later that good sex doesn't pay bills. Neither does it cook, run the home, guarantee respect, make your spouse a person you can rub minds with and not skin. You see you may not know it, but I will tell you, you may be extremely beautiful. That is good. But like sex, if that beauty is all there is to you, in the relationship, the day that beauty is discounted by someone else who has brain and beauty body and cooking skills, with a good dose of home management, last last na modeling agency go need you. So you are a guy, and all you have in your value proposition brief case is muscles. Hiaaaaam. No common sense. Nothing else. So Iet's look at the sex sef… after a while, its bargaining value in the relationships could diminish. When that happens what will be your new bargaining chip? Same goes for cash. I know a top society lady who married a big time Lagos big boy, when she knew he was in bad times, she vamoosed! And went to kids for another man. How could she? She could, and she did. Some people too, if the marry you because of your Dad's political office, when the term of office is running out, they run out too."