Controversial Nollywood actor, Yul Edochie, has refuted reports that he and his first wife, May, are estranged.
This comes after a popular blog referred to Yul's first wife, May, as his estranged wife.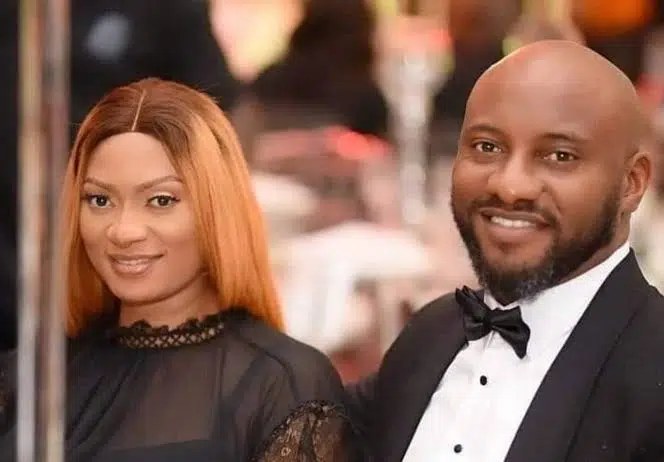 It would be recalled that after Yul announced his second marriage to his colleague, Judy Austin, in April, there had been speculation that he and his first wife were not on good terms, especially after he unfollowed her on Instagram.
While May turned a new age yesterday and her husband, Yul, celebrated her on social media, a popular blog described May as the actor's estranged wife.
This tag didn't sit well with Yul, and he immediately addressed it. He maintained that he and his wife, May, are in no way estranged as they still live together in their house in Ajah.
"Linda you know I have a lot of respect for you. This your caption no gel naa. Estranged wife means a wife who is no longer living with the husband. Both of us are still living in the same house, in our mansion in Ajah.

So how is she estranged? Peter Obi will always say 'go and verify'. You didn't verify this one before writing Linda." He wrote.