A viral video shows the moment a little girl broke down in tears while complaining about her hyperactive brother, who gave her a tough time taking care of him.
Apparently, their mother had given the youngster the responsibility of looking after her little brother, Ire, but the hyperactive boy, who wouldn't sit still, made the task frustrating for her.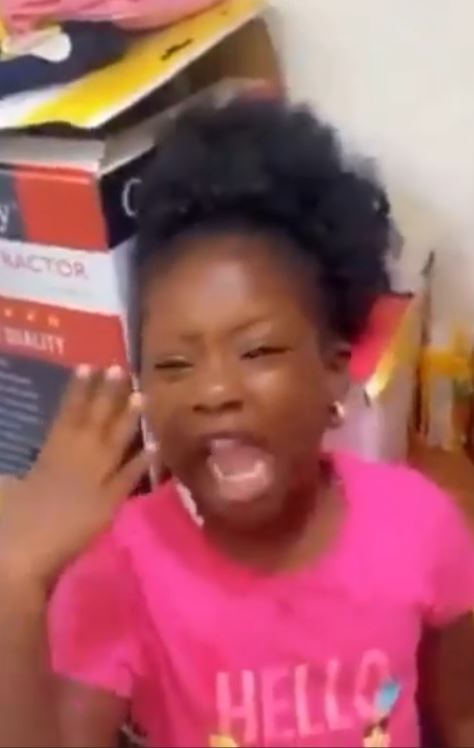 Amid tears, the young girl recounted to her mother how her brother had been stressing her out and how he'd been getting his hands on harmful objects and climbing the staircase, while she tried tirelessly to save him from injuring himself.
It appears the little girl smacked her brother when he wouldn't listen to her, and when her mother asked why she couldn't calmly warn Ire, she said he was stressing her too much.
"He will not allow me to rest. I'm trying to save him from things that are sharp, things that will harm him. He's stressing me out, and he'll kill me." She said in part, while sobbing profusely.
Watch the quite hilarious clip below,
In other news, some Nigerian parents have taken to Twitter to bewail a recent practice perpetrated by the management of primary and secondary schools.
The outcry was spearheaded by a Twitter user @loseweightwithB who complained that schools don't allow students to reuse books used by their older siblings.
She said this was not the case before as students could use textbooks used by their elder siblings which helped parents save money. However, things have changed and schools now use books as a source of income and every session, parents are expected to buy new textbooks and notebooks for their wards in addition to paying school fees.
Her tweet started a discourse on the platform and parents started speaking up about their own experience.
A father complained that schools also print customized notebooks which they force parents to buy at a higher price than regular notebooks.
They also tagged the Ministry of Education to the post and urged them to do something about the issue. Read here