Mbongeni 'Doctor' Mthombeni, an Engineering final year student met his untimely death after he was shot and killed during a robbery gone wrong in eSikhaleni, few hours before he was to write his final examination.
It was gathered that two armed robbers approached Mthombeni and a female friend near Jabulani City at about 8 pm on Thursday, October 31. The student was accompanying his friend back to her house after she had returned his laptop at his rental cottage.
During the robbery, shots were fired, and according to reports Mbongeni and his friend fled the scene and ran in different directions.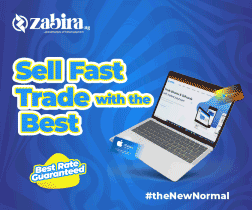 The frantic friend reported the incident at the eSikhawini police station minutes after it happened.
Police attended to the crime scene but found no clues. Mbongeni's whereabouts were unknown.
On Friday students walking to campus discovered his body in bushes with a gunshot wound in his lower abdomen.
The incident sent shock waves through the residents, posing a question about the safety of students living in rental cottages outside the campus.
'Many students have reported cases, yet there are no responses from the police. We demand justice for our brother and we won't rest until criminals here are rooted out,' said SRC president, Ndlelenhle Mlaba.
"He will be sorely missed by his lecturers and fellow students,' said the statement.