The management of the University of Calabar (UNICAL) has dissociated itself from arrested kidnap kingpin, John Ewa, otherwise known as John Lyon.
The Registrar of the institution, Mr. Gabriel Egbe, in a statement released on Wednesday, September 28, asserted that John Ewa, arrested for kidnappings in Bayelsa State, was never a student of the university, nor did he graduate from UNIICAL.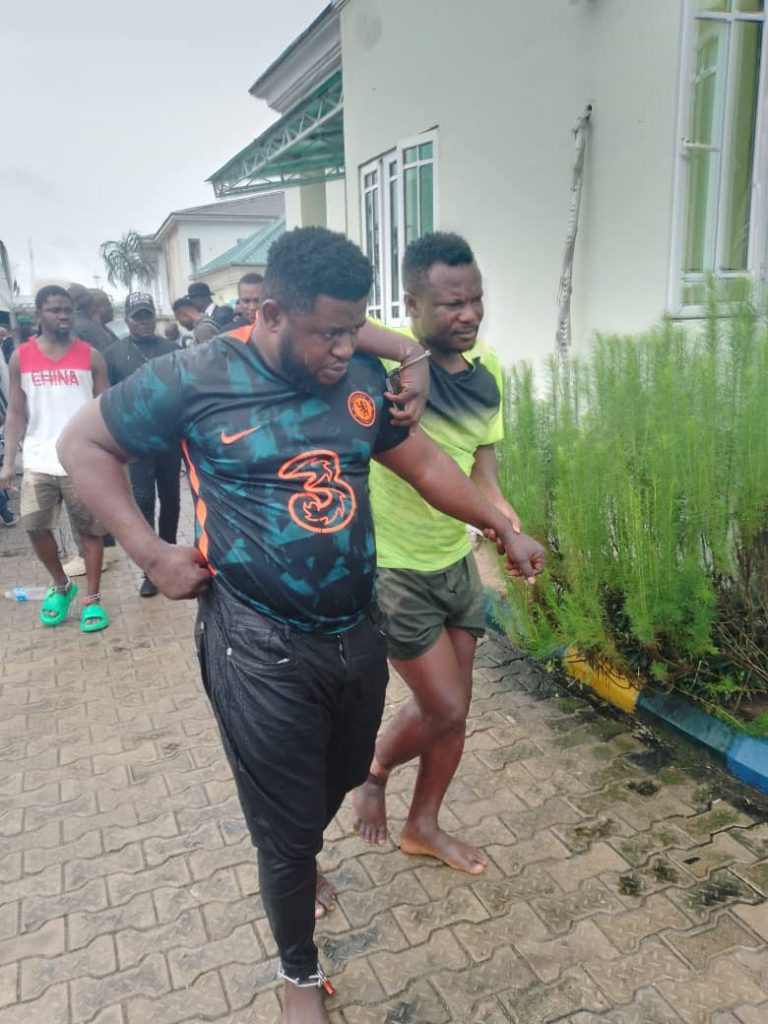 This comes after multiple reports alleged that the suspect is a graduate of the University of Calabar. John Lyon's Facebook bio also reads "Studied at the University of Calabar".
Reacting to this claim, Egbe tagged it as fallacious.
The school management in the statement urged members of the public to "discountenance any information linking Ewa to their prestigious university."
"The Management of the University of Calabar has described as fallacious, a news item making the rounds and linking their prestigious ivory tower to the recently arrested kidnapper, John Ewa", a statement released by the register read in part.
Meanwhile, apprehended kidnap kingpin, John Ikechukwu Ewa, aka 'John Lion' who was paraded by the Bayelsa state police command on Monday, September 26, has given details of his involvement in the crime.
Ewa was over the weekend arrested by operatives of Operation Puff Adder in Abuja and was transferred to Yenagoa, the Bayelsa State capital, where he was paraded.
Parading the suspect and his accomplices before newsmen on Monday September 26, the state Commissioner of Police, stated that on December 8, one Akeeb Oladele Olushola 'm' 48, a Manager of a new generation Bank, was kidnaped at his residence at Old Commissioners Quarters Opolo. He was released on the 12th December after paying a ransom of Eighty (N80) Million Naira.
He said similarly, Danjuma Omeje, 41, a Manager of a new generation Bank in Yenagoa was kidnaped at his residence at Okaka, Yenagoa, on 30th June 2022. He was later released on 14th July 2022 after paying a ransom of 60 million naira – thirty (N30) Million Naira cash and US Dollar equivalent of thirty (N30) Million Naira.
Ewa, who runs Lion Interior Hub as cover for his criminal activities and is known for his lavish lifestyle and heavy spending at nightclubs in Yenagoa, was paraded alongside three other members of his gang, Emmanuel Charles Angase, a 37years native of Azuzuma Southern Ijaw Local Government Area of Bayelsa State, Innocent Kingsley, 31 years, a native of Egbu Community Etche LGA, Rivers State, and one Timi Werikumo a 21-years old native of Azuzuama Community Southern Ijaw LGA, Bayelsa State. Other members of the gang are at large.