Abba Kyari, the deputy commissioner of police, has been in the news for more than two days now. The celebrated police officer found himself embroiled in the cyber fraud case against Hushpuppi, the embattled Nigerian socialite who — according to a US court filing —accused him of taking a bribe to arrest an associate.
However, the famous Police Officer debunked the allegation via statement on his official Instagram page.
The statement reads in parts ;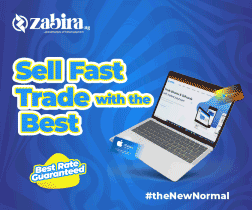 He (hushpuppi) saw some of my Native Clothes and Caps on my social media page and he said he likes them and he was connected to the person selling the clothes and he sent about N300k directly to the person's account. The Native Clothes and Caps (5 sets) were brought to our office and He sent somebody to Collect them in our office.
Nobody demanded any money from Abbas Hushpuppi and nobody collected any money from him.
Due to his statement, we went through the DCP's Instagram page and we found 5 posts in which he rocked a Native Attire, so it might just be possible that DCP Abba Kyari can also have a second career in modelling.
See the posts embedded from his verified Instagram page ;