Nigerian lady, Alada Bukola Fatima, outshone her peers at the recently concluded call to bar ceremonies as she was named the overall best graduating student for the year 2021.
Bukola, a daughter of an academician, also graduated with a first-class degree from the Nigerian Law school and bagged 15 other awards for her exceptional performance at the institution.
The young lady, who has a remarkable academic record, bagged a first-class degree from the University of Ibadan and emerged the overall best graduating Law student from the school in 2020.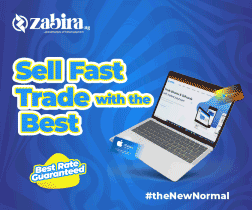 She graduated with a perfect 7.0 GPA and won 8 awards from the school.
Bukola took to social media to share her praiseworthy achievements and wrote,
"Barrister and Solicitor of the Supreme Court of Nigeria!
17 months, 5 courses later,
Director General's prize for first class and 15 other awards.
Overall Best Graduating Student!
B.F. Alada Esq! Double First Class Lawyer, 4-time BGS, ACIArb."